Got your permit? New UTSA parking permit must be displayed Aug. 21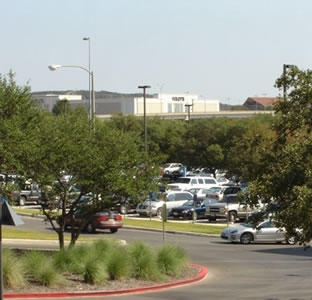 Share this Story
(Aug. 4, 2011)--If you haven't ordered your UTSA parking permit, avoid the time crunch and confusion with forgotten PINs by ordering it today. Last year's permits expire Aug. 20, and 2011-2012 permits must be in your car Aug. 21.
Some permit types are already sold out, but you can contact Business Auxiliary Services to have your name added to a waiting list.
>> Order your permit 24/7 by logging on to the ASAP information system. Verify your vehicle information, add any new vehicles you use and select your desired permit. Permits will be mailed to the street address you indicate when ordering your permit, not your campus address. If you choose payroll deduction or add to tuition and fees, there is nothing to pay now. Your permit should arrive within three to five working days.
Students, faculty and staff members can purchase permits by VISA, MasterCard, Discover and American Express credit card or e-check.
Students may add their permit charges to their tuition and fees.
Faculty and staff can use payroll deduction on a pre-tax or post-tax basis.
For more information on available permits, visit the UTSA Business Auxiliary Services website, e-mail parking@utsa.edu or call 210-458-PARK (7275).
Looking to the future: Construction on the Bauerle Road Garage (formerly called the East Garage) will continue with an expected completion of summer 2012. This vast increase of available parking will alleviate some of the parking congestion on the north side of the Main Campus while complying with the UTSA master plan. Find out more on the Bauerle Road Garage website and view progress photos.
------------------------------
Contact OIT Support Services for PIN assistance
When logging on to order your permit, if you do not remember your PIN and you created a question and answer, enter your UTSA ID in the "User ID" field and click the button "Forgot PIN?" Do this before the third attempt to log in or you will be locked out. If you are locked out, call OIT Support Services at 210-458-5538.