UTSA College of Public Policy leads efforts in SA 2020 focus area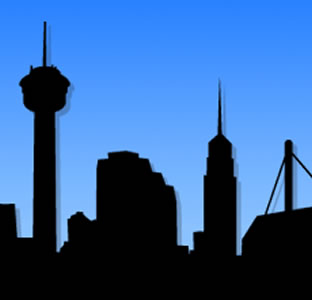 Share this Story
(Sept. 14, 2011) -- More than 40 local residents, educators and government leaders met recently at the UTSA Downtown Campus to begin work on an action agenda aimed at enhancing and improving accountability and engagement in San Antonio. SA 2020 Government Accountability and Civic Engagement was hosted by the UTSA College of Public Policy. The gathering was the second in a series of meetings to further San Antonio Mayor Julian Castro's SA 2020 vision to build a stronger San Antonio through citizen input and collaboration.
SA 2020 began last year as a series of meetings around the community to discuss City needs and expectations in the areas of arts and culture, community safety, downtown development, economic competitiveness, education, family well-being, health and fitness, natural resources and environmental sustainability, neighborhoods and growth management, transportation, and government accountability and civic engagement. It is the latter that UTSA's College of Public Policy is spearheading.
"COPP is proud to have taken a leading role in helping to shepherd one of the SA 2020 elements to fruition. Government accountability/civic engagement was a perfect fit for us, given our areas of expertise and commitment to community partnerships," said Francine Romero, associate dean of the College of Public Policy.
Romero led the discussion beginning with an overview of the mayor's vision, results from the city's recently released SA 2020 report and instructions for all in attendance. UTSA Public Administration lecturer Patricia Jaramillo followed with a presentation of the four areas of focus for the group --- voter turnout, leadership training, building community capital, and government accountability and transparency. Participants were then divided into four groups to brainstorm plans of action. Next, participants will be placed on steering committees to write action plans for each focus area. The final plans will be presented to the mayor at a later date.
"The energy and innovative ideas coming out of the groups were amazing. Our city is full of citizens who want to participate and make things better, and they are not afraid of the work that might entail," Romero said. "Some of the ideas that are moving to the top of our agenda are improved electronic communications between the city and citizens, training and leadership institutes for people just starting to get involved as well as newly elected officials, and a citizens' bill of rights and responsibilities. We will lobby the City to make some of these improvements, but also recognize the need to take personal responsibility for others."