Scholars discuss increase of homicides in Mexico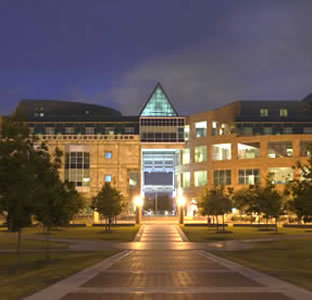 Share this Story
(Sept. 15, 2011) -- At noon today, the UTSA Mexico Center and UTSA Department of Criminal Justice will offer "Upsurge in Homicides," a brownbag lecture about the increased rate of homicides in Mexico. The lecture, which is free and open to the public, comes at a time when Mexico is one of the most violent countries in the nation.
The brownbag lecture is scheduled from noon to 1:30 p.m. on Thursday, Sept. 15, 2011 in Frio Street Building Room 1.402 (FS 1.402) at the UTSA Downtown Campus.
Eduardo Rodríguez-Oreggia, director of the Ph.D. program in public policy at the Monterrey Institute of Technology and Higher Studies, and Miguel Flores, a researcher in the UTSA Institute for Demographic and Socioeconomic Research, will give the lecture, based on their research of the rate and underlying causes of homicides in Mexico.
Over the last few years, Mexico's homicide rate has grown with the increased activity of organized drug gangs. Notably, in 2007 and 2008, municipalities in Mexican states with army intervention experienced an increase not only in drug related homicides but also in general homicides, when compared to municipalities in Mexican states with no army intervention.
Rodriguez-Oreggia and Flores will explore the effects of social, economic and institutional factors on the rates of homicides in Mexican municipalities. In particular, they will discuss how income levels, the lack of social security, inequality and other factors contribute to the crimes. They will also explore the effect of Mexico's law and security provisions on homicide rates.
Reservations are not required to attend "Upsurge in Homicides," however seating will be first-come, first-served. Complimentary parking is available in Lot D3 (underneath IH-35). Enter at the corner of César Chavez (Durango) and Pecos-La Trinidad.
To learn more about the lecture, visit www.utsa.edu/mexicocenter/.