UTSA hires emergency management expert Lorenzo Sanchez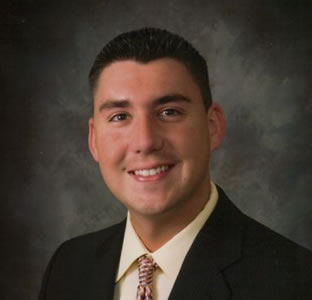 Share this Story
(Sept. 15, 2011) -- To prepare for a large-scale emergency that may arise in the future on one of UTSA's three campuses, the university has hired Lorenzo D. Sanchez '03 as director of business continuity and emergency management. Sanchez, who succeeds Donovan Agans, is based at the UTSA Police Department on the Main Campus.
Sanchez joins UTSA from the City of San Antonio Office of Emergency Management, where he developed and coordinated emergency response plans for the San Antonio urban area, facilitated Emergency Operations Center partner workgroups and provided support to the city's chief of emergency management and assistant emergency management coordinator.
Before his appointment with the City of San Antonio, he held emergency management positions with Miami-Dade County, URS Corp. and the City of Austin. During that time, he responded to emergency incidents such as statewide power outages, wildfires, public health outbreaks including H1N1, flooding, tropical storms, hurricanes such as Hanna and Ike and large special events. He holds a Master of Public Administration degree from the University of North Texas and a Bachelor's degree in Political Science from UTSA.
UTSA offers a variety of notification systems to report emergencies to UTSA students, faculty and staff. Through the Giant Voice system, UTSA officials communicate emergencies via loud speaker. Officials also can notify the UTSA community of emergencies via phone or text messaging through the Reverse911 System. UTSA students, faculty and staff can sign up to receive Reverse911 messages through ASAP.
Additionally, UTSA works closely with media outlets in the event of an emergency and places updates on the UTSA Campus Alerts website and on UTSA's official social media channels.
"It's important for everyone to engage in personal preparedness, which includes making an emergency kit, developing an emergency action plan and being aware of hazards in the area that may affect you," said Sanchez. "Simple preparedness steps on a sunny day can keep you safe on a stormy day. We are all part of the UTSA community, and preparing as a whole makes our campus more resilient to natural or manmade threats."
For more information about UTSA emergency preparedness, contact Lorenzo Sanchez at 210-458-6756 or Tim Brownlee, University Communications, at 210-458-5112.