UTSA's American Humanics program now is Nonprofit Leadership Alliance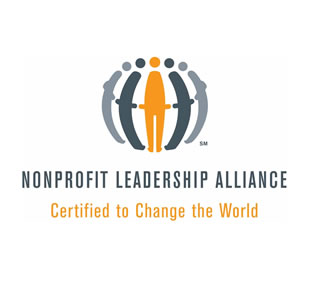 Share this Story
(Sept. 2, 2011) -- A UTSA program charged with educating, preparing and certifying professionals to strengthen and lead nonprofit organizations has changed its name. The American Humanics program housed in the Center for Policy Studies in the UTSA College of Public Policy is now called the Nonprofit Leadership Alliance. Although the name has changed, the focus remains the same.
"The national office conducted in-depth research into its effectiveness and found that a name change was needed to better reflect the purpose of the organization," said Denise Orozco, UTSA program coordinator. "Nonprofit Leadership Alliance says it all. When you hear that title, you immediately know that the organization deals with the nonprofit sector. That just wasn't the case with the name American Humanics."
The interdisciplinary program is open to undergraduates and graduates. Certification is based on five qualifications: participants must have a bachelor's degree or are working toward a degree; completion of 17 nonprofit competencies through courses, workshops and internship experiences; completing a 300-hour internship or professional employment with a nonprofit organization; participating in leadership and service activities through UTSA's Nonprofit Leadership Alliance Student Association (ASA); and attending the Alliance Management/Leadership Institute national conference.
"We are very excited about our continued participation with the National Leadership Alliance," said Rogelio Saenz, dean of the College of Public Policy. "Our students have benefitted tremendously from our association with this organization, and our community also has benefitted from the work and experience that our students gain."
Located in Buena Vista Street Building Room 4.304 at the UTSA Downtown Campus, the alliance focuses on service, policy issues and applied research in the areas of demography, criminal justice, public administration and social work. More than 62 years old, the Nonprofit Leadership Alliance is the nation's only workforce development organization that certifies individuals to work in the nonprofit sector.
------------------------------
A reception to celebrate the new name and to learn more about the program is scheduled for early October. For more information, visit the Nonprofit Leadership Alliance website or contact Denise Orozco at 210-458-2086.