Donations needed for State Employee Charitable Campaign in October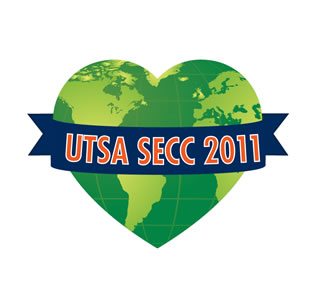 Share this Story
(Sept. 16, 2011)--October marks the State Employee Charitable Campaign (SECC) at UTSA, but you can help now, before the campaign begins, by donating items to the Book Sale or Silent Auction or by sharing your story of giving with us.
Book Sale
Gather your gently used books and look for the drop boxes with the UTSA SECC 2011 logo in all major buildings on Main Campus from Sept. 19 through Oct. 12.
The sale will run 9 a.m. to 3 p.m. each day from Oct. 17 through 21 at the Sombrilla Plaza on Main Campus. For more information, contact Kawanna Bright at 210-458-4618.
Online Silent Auction
Get creative and contribute your artwork, unique collectible, gift basket or other item to the Online Silent Auction now through the end of the Silent Auction on Oct. 28.
Bidding will begin Oct. 10 and run through midnight Oct. 28 online at utsa.edu/secc. For more information, contact Kelly Jo Stephens at 210-458-4457.
Stories
If you've had a life-changing experience because of SECC or a charity it supports, we want to know. Your story may inspire others to reach out to make a difference. To submit your story, contact Tim Brownlee at 210-458-5112.
About SECC
SECC is an annual giving campaign conducted in cooperation with United Way, which provides an opportunity for state employees to contribute to Texas charities through their workplace and enjoy the flexibility of selecting a one-time gift or payroll deduction.