UTSA cart operators: Observe safety practices while operating carts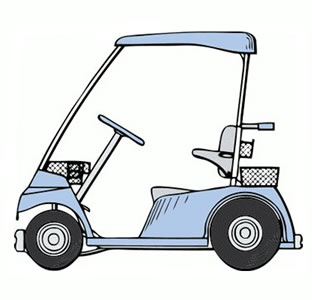 Share this Story
(Oct. 12, 2011) -- Because of the recent increase in campus construction, several golf cart paths have been eliminated or temporarily closed-off, causing an increase in the number of carts being driven on pedestrian sidewalks.
To ensure continued pedestrian safety, cart operators should be aware of safety procedures and practices:
Carts must yield the right-of-way to pedestrians at all times.
When operating a cart on a sidewalk, the operator should pull over and allow pedestrians to pass before proceeding. Avoid using sidewalks with high pedestrian traffic in order to reduce the risk of injury.
Cart drivers should adhere to the same traffic laws as vehicles including posted driving guidelines and traffic signaling. Drivers of carts that do not have turn indicators should use appropriate hand signals.
For more information regarding the use of university vehicles, email Joseph Stilwill, facilities fleet manager. He is responsible for the university fuel card program, vehicle maintenance, purchases, management of vehicle mileage and accident reports.