UTSA hosts Panoply cyber security competition Saturday, Oct. 15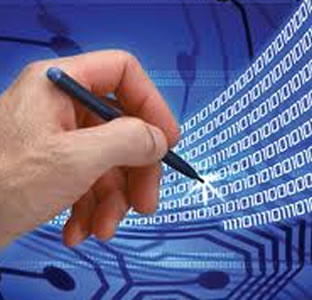 Share this Story
(Oct. 13, 2011) -- Eight teams of four college students each from San Antonio and as far away as Corpus Christi will gather Saturday to battle for the chance to be champions at the second annual Panoply Cyber Competition. Hosted by the UTSA Center for Infrastructure Assurance and Security (CIAS), the cyber challenge simulates an average workday for a cyber-security professional.
The 2011 competition is 10 a.m.-4 p.m., Saturday, Oct. 15 at the Hilton San Antonio Airport Hotel, 611 N.W. Loop 410, San Antonio, Texas, 78216.
Panoply combines elements of offense and defense in a live, head-to-head event. Teams compete against each other to control virtual computer systems and defend captured resources against attacks from other teams.
Celebrated during Cyber Security Awareness Month, the competition aims to establish a pipeline of highly qualified college students who are interested in pursuing cyber-security careers. It also gives the region's colleges and universities an opportunity to evaluate their cyber-security curriculum and adjust it to meet the industry's changing demands.
This year's event will include teams from UTSA, Texas A&M University - College Station, Texas A&M University - San Antonio, San Antonio College, St. Phillip's College and Our Lady of the Lake University.
To learn more, visit the Cyber Panopoly website or contact Dwayne Williams, CIAS, at 210-458-2173.