UTSA's Frederick Chang, Gregory White tapped for Texas cyber-security council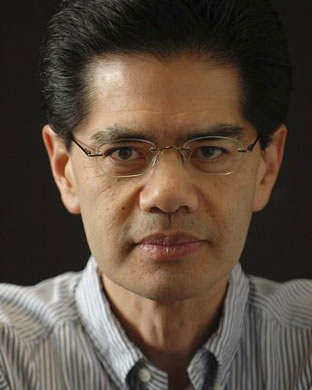 Share this Story
(Oct. 20, 2011) -- Frederick Chang, UTSA AT&T Distinguished Chair in Infrastructure Assurance and Security and director of the Center for Education and Research in Information and Infrastructure Security, and Gregory White, UTSA associate professor of computer science and director of the Center for Infrastructure Assurance and Security (CIAS), have been selected to serve the Texas Department of Information Resources as members of the Texas Cybersecurity, Education and Economic Development Council. The council will have its first meeting Oct. 21at the State Capitol in Austin.
Chang is a nationally recognized leader in cyber security. His career spans more than three decades and includes positions as director of research at the National Security Agency and president of technology strategy for SBC Communications. He is a member of the Commission on Cybersecurity for the 44th Presidency and is a former member of the Computer Science and Telecommunications Board of the National Academies. He also was awarded the National Security Agency Director's Distinguished Service Medal.
Last fall, Chang joined UTSA from the University of Texas at Austin, where he served six years as the associate dean of information technology for the College of Natural Sciences and also was the director of UT Austin's Center for Information Assurance and Security. At UTSA, Chang leads the College of Business information assurance program, manages research labs and develops strategic partnerships locally, regionally and nationally.
White is a longtime advocate for cyber security education, research and training in San Antonio and across the nation. From 1980 to 2010, he served in the U.S. Air Force and U.S. Air Force Reserve in multiple capacities, eventually earning the rank of colonel. In 2001, he joined UTSA information systems faculty and helped establish the CIAS, UTSA's first cyber security research center. The center will celebrate its tenth anniversary later this month.
Under White's leadership, the CIAS founded and conducts the National Collegiate Cyber Defense Competition, the nation's largest cyber-security contest for college students. The center also offers cyber-security preparedness exercises and training to state and local governments and organizations across the United States.
Formalized in 2004 with funding from the Department of Homeland Security, the programs teach organizations to prevent, detect, respond to and recover from large-scale cyber attacks.
The nine-member cyber-security council was established by Senate Bill 988. The legislation was authored by Sen. Leticia Van de Putte and sponsored by Rep. Lyle Larson during the 82nd Legislative Session. Under the bill, the council will leverage public-private partnerships to improve the infrastructure of Texas' cyber-security operations, examine strategies to accelerate the growth of cyber security as an industry in Texas and encourage industry members to call Texas home.
In addition to White and Chang, council members include:
David Abarca, information security program director, Del Mar College
Robert (Bob) Butler, former deputy assistant secretary of defense for cyber policy, U.S. Department of Defense
Mary Dickerson, chief information security officer, University of Houston System
Todd Kimbriel, director of e-government, Texas Department of Information Resources
Sam Segran, CIO, Texas Tech University
Lt. Colonel Timothy Smith, CIO, Texas Army National Guard
Jonathan Taylor, director of the Texas Emerging Technology Fund, Office of the Governor
Cyber security is one of UTSA's five research strengths. The university is a designated a Center of Academic Excellence in Information Assurance Education (CAE) and is one of only 47 universities in the nation to be designated a Center of Academic Excellence in Information Assurance Research (CAE-R) by the National Security Agency and Department of Homeland Security.