Discover the geology of Mars at 'Friday Nights, Celestial Lights' Oct. 21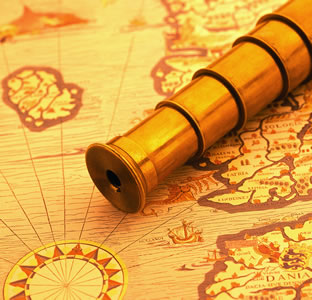 Share this Story
(Oct. 19, 2011) -- This month's "Friday Nights, Celestial Lights" event explores the unique geology of our close neighbor, Mars. UTSA's faculty astronomers invite the community to the Main Campus on Friday, Oct. 21 for this free and open-to-the-public, family-friendly astronomy event.
The evening will begin at 7:30 p.m. in Science Building Room 2.02.02 on the UTSA Main Campus with a lecture, "The Geology of Mars." The lecture will be given by Mark Jurena, lecturer and lab services supervisor in the UTSA Department of Physics and Astronomy.
NASA has designated 2011-2012 as the Year of the Solar System, given the number of missions within our solar system that are currently running or set to launch during that time. For our contribution to the activities of that period, the Department of Physics and Astronomy will review results of past missions and preview expectations for those to come.
In September, we examined the Sun through the eyes of the Solar Dynamics Observatory. October and November lectures will be about Mars in preparation for the launch of NASA's next mission to the planet, the Mars Roving Laboratory named Curiosity. The presentation will last approximately 40 minutes.
Immediately after the presentation, weather permitting, attendees will have the opportunity to view the night sky using UTSA's telescopes including a 15-inch telescope and several 8-inch Cassegrain telescopes. Night viewing will be from the fourth floor patio of the Science Building, which is wheelchair accessible. If the sky is clear, attendees may be able to see the Ring Nebula in Lyra, the double star Albireo and the globular cluster in Hercules.
UTSA's monthly "Friday Nights, Celestial Lights" events began in 2009 as a celebration of the International Year of Astronomy, which commemorated the 400th anniversary of Galileo Galilei using a telescope to observe the heavens. Generally scheduled for the third Friday night each month, the series is sponsored by the UTSA Department of Physics and Astronomy.
Reservations to attend the Oct. 21 astronomy event are not required. To learn more, contact Professor Eric Schlegel at 210-458-6425 or lecturer Mark Jurena at 210-458-4922.