Moves into new UTSA North Paseo Building will be Oct. 24-Nov. 4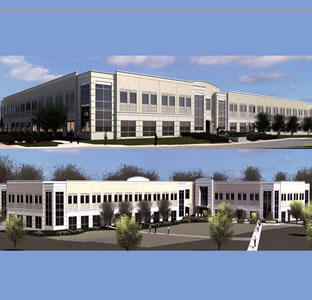 Share this Story
(Oct. 20, 2011) -- Moving into the new North Paseo Building on the UTSA Main Campus will begin Monday, Oct. 24 and run through Friday, Nov. 4. The North Paseo building is north of the University Center between the McKinney Humanities Building and the Tobin Avenue Garage (north garage).
As various departments move out, there will be more activity than usual in the corridors, lobbies and elevators of the John Peace Library, Multidisciplinary Studies Building, McKinney Humanities Building and Main Building. See a list below of departments moving into the North Paseo Building.
Movers will be onsite each day 7 a.m.-6 p.m. Both passenger and freight elevators in the various buildings will be utilized during the moves. Because of the moves, telephone and computer services for the offices may be off temporarily; UTSA community members should plan accordingly.
For more information, contact Facilities Work Control at 210-458-4262.
>> The UTSA Graduate School will move from the Multidisciplinary Studies Building to North Paseo Building Suite 2.210 on Wednesday, Oct. 26; the transition will be complete by the end of that day. During the move, Graduate School representatives will be available at both the old and new locations to provide service. The UTSA Graduate School is changing its location, but its commitment to UTSA students remains the same. Office hours are 8 a.m.-6 p.m., Monday-Tuesday, and 8 a.m.-5 p.m., Wednesday-Friday. For more information, call 210-458-4331 or email GraduateStudies@utsa.edu.
>> The Office of the Vice Provost for Accountability and Institutional Effectiveness will move Oct. 27 from the John Peace Library to North Paseo Building Suite 2.204. The office will be closed Thursday, Oct. 27 and will reopen in the new location Friday, Oct. 28. The office will retain its phone numbers, which will be operable Oct. 28.
------------------------------
Office moves to North Paseo Building
From John Peace Library
Library Technical Services
Office of the Vice Provost for Accountability and Institutional Effectiveness
Office of the Vice Provost for Academic and Faculty Support
From McKinney Humanities Building
From Main Building
Teacher Education Services
Office of the Vice Provost for Undergraduate Studies
Office of the Associate Vice Provost for Faculty-Student Diversity and Recruitment
From Multidisciplinary Studies Building
Air Force ROTC
Army ROTC
Office of the Senior Associate Vice President for Research Development
Office of Research Integrity and Compliance
Office of Grants, Contracts and Industrial Agreements
Office of the Senior Associate Vice President for Research Administration
Office of Post Award Administration
Office of the Institutional Review Board
Office of the Vice President for Research Administrative Offices
Office of the Vice Provost for the Graduate School
Office of the McNair Scholars Program