UTSA State Employee Charitable Campaign book sale is Oct. 17-21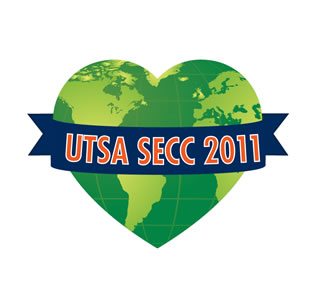 Share this Story
(Oct. 13, 2011) -- If you are looking for a good read, your timing is right. The third annual UTSA State Employee Charitable Campaign book sale is 9 a.m.-3 p.m., Monday-Friday, Oct. 17-21 at Sombrilla Plaza on the Main Campus. Last year's book sale raised $1,064 for SECC agencies.
With more than 1,000 books donated this year, you'll find recent bestsellers, coffee table books, children's stories, textbooks, fiction and nonfiction. Books will be priced at 50 cents for paperbacks and $1 for hardbound with a few special items priced up to $5.
According to Kawanna Bright, head of first-year services in the UTSA Libraries and SECC book sale coordinator, you can pick from stacks of gently used books donated from across the UTSA campuses. "I think you'll find some great values… and surprises," she said. "Last year, we had many books donated, but my helpers think we have lots more this year."
If you haven't donated to SECC already, a purchase of $3 or more at the book sale will count as your SECC gift. Donation forms will be available at the sale. Shop for yourself or for gifts, and at the same time you'll help change lives in our community.
For more information or to donate books (it's not too late), contact Kawanna Bright at 210-458-4618.
------------------------------
Conducted each October in cooperation with United Way, SECC is an opportunity for state employees to contribute to more than 500 Texas charities through their workplace and enjoy the flexibility of selecting a one-time gift or payroll deduction. As UTSA President Ricardo Romo has said many times, "It's not how much you give, it's that you participate in SECC. It's a great way to give back to our community."
Online donations are encouraged but not required, and employees who make donations will be entered into special prize drawings scheduled throughout the month.
Last year, Texas state employees raised $912,000 for Texas charities. UTSA employees donated $254,000 of that total. This year, Roadrunners aspire to donate $260,000.
>> To make your donation now, visit the UTSA SECC website.