Support the State Employee Charitable Campaign: Bid on Silent Auction items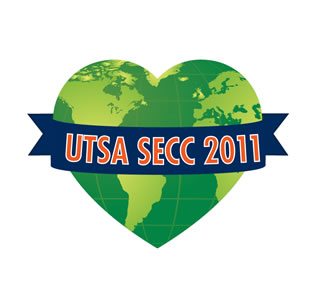 Share this Story
(Oct. 12, 2011) -- Going once, going twice… sold to the highest bidder! Support Texas charities by bidding on one of many fantastic items available in the 2011 State Employee Charitable Campaign (SECC) Silent Auction through Oct. 31.
Highlights of items available on this year's auction block include:
Photographs
Local venue tickets
UTSA gear
Keepsakes and collectibles
Themed gift baskets
Jewelry
Craft items
Silent Auction bids support SECC in addition to pledged gifts.
Conducted each October in cooperation with United Way, SECC is an opportunity for state employees to contribute to Texas charities through their workplace and enjoy the flexibility of selecting a one-time gift or payroll deduction.
Online donations are encouraged but not required, and employees who make donations will be entered into special prize drawings scheduled throughout the month.
Last year, Texas state employees raised $912,000 for Texas charities. UTSA employees donated $254,000 of that total. This year, Roadrunners aspire to donate $260,000.
>> To make your gift now or to bid in the SECC Silent Auction, visit the UTSA SECC website.