UTSA's Tiffanye Vargas to lead national coaching accreditation organization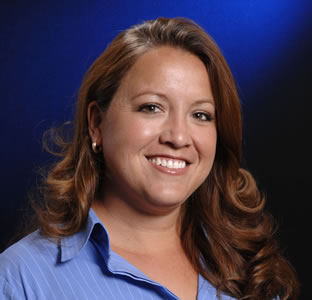 Share this Story
(Oct. 5, 2011) -- Tiffanye Vargas, UTSA associate professor in the College of Education and Human Development Department of Health and Kinesiology has been elected to serve as 2012-2013 president of the National Council for Accreditation of Coaching Education (NCACE), an accrediting body for amateur sports coaching education programs.
The NCACE was established in 2000 by U.S. coaches and coaching educators to promote the importance of competent coaching in all levels of amateur sports and to establish quality standards for the accreditation of coaching education programs. Membership in the organization includes professionals from the single-sport, multi-sport, science, medical and education fields.
An expert in coaching and athlete efficacy, Vargas assists in directing UTSA's coaching and sport psychology curricula. She contributed to the development of UTSA's Certificate in Athletic Coaching, which educates aspiring athletics coaches regardless of college major.
Vargas was chosen to serve as the NCACE president-elect, in part for her scholarly work in and understanding of coaching research. Currently, she researches the implications of coaches' pre-game speeches on athlete efficacy. She is researching the ability of coaches to coach athletes with hidden disabilities and expects both projects to lead to new curricula and resources for coaching education.
In addition to her duties at UTSA, Vargas is an Association for Applied Sport Psychology (AASP) certified consultant and chair of the AASP Continuing Education Committee. She serves on the editorial board of the International Journal of Sport Science and Coaching and is listed in the U.S. Olympic Committee Sport Psychology and Mental Training Registry.
"I am thrilled to advocate for coaching competence by serving the National Council for Accreditation of Coaching Education as president-elect," said Vargas. "With the help of council members, I hope to increase public awareness of the importance of coaching programs and research, benefiting both amateur athletes and the coaches who train them."