UTSA receives $1.5 million gift from Welch Foundation for endowed chemistry chair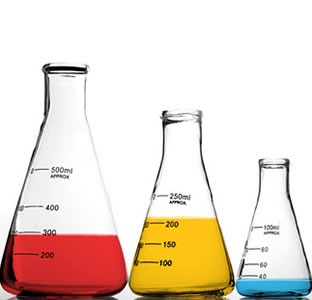 Share this Story
(Oct. 6, 2011) -- The UTSA College of Sciences has received a $1.5 million gift from The Welch Foundation to establish the Robert A. Welch Chair in Chemistry. With this support, the university will recruit a distinguished chemist who will contribute to research efforts in chemistry and support the university as it strives to attain Tier One research status.
The Welch Foundation gift will be matched by funding available from a university endowment to create a $3 million endowment to attract and recruit a strong leader to teach and conduct research at UTSA. Texas has three Tier One universities, each of which has at least three Welch chairs.
"Having a Welch chair has become a symbol of achieving a high level of excellence in scholarly chemistry research, and I am very pleased that The Welch Foundation's directors recognize UTSA's progress and promise through the funding of this chair," said George Perry, dean of the UTSA College of Sciences.
Recruiting top faculty to provide instruction and conduct research that serves society is one aspect of UTSA's efforts to become a Tier One university. Such universities provide opportunities that lead to economic growth, generate discoveries and innovations in science and engineering, and increase exposure to world-class cultural and artistic programs.
"The Welch Foundation endowment is a great opportunity for us.It will impact the research environment in the Department of Chemistry," said Waldemar Gorski, UTSA Department of Chemistry chair. "The Welch chair will both amplify our ability to conduct high-quality research and catalyze our scientific collaborations."
UTSA's relationship with The Welch Foundation began in 1993. Over that time period, foundation funding has grown to more than $4.2 million to support both the chemistry department and individual chemistry researchers.
The Department of Chemistry has research specialty programs including the major sub-disciplines of organic chemistry, biochemistry, inorganic chemistry, analytical chemistry and physical chemistry as well as other interdisciplinary collaborations including medicinal chemistry and materials chemistry.
The department offers bachelor's, master's and doctoral degrees and currently has 350 students enrolled in its programs.
Based in Houston, The Welch Foundation is one of the nation's largest and oldest private funding sources for chemistry research. It primarily supports researchers at Texas institutions of higher education.