Engineer to speak on zero-net energy use buildings Oct. 11 at UTSA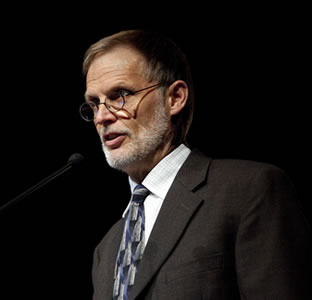 Share this Story
(Oct. 10, 2011) -- The UTSA Texas Sustainable Energy Research Institute invites the public to attend "The Path to Zero Net Energy: Taking Buildings to the Limit," a free lecture by engineer Craig Christensen, principal engineer of the National Renewable Energy Laboratory (NREL). The lecture is 4-5 p.m., Tuesday, Oct. 11 in the Main Building Auditorium (0.104) on the UTSA Main Campus.
In 1979, Christensen joined the NREL. He currently serves as a principal engineer, leading the energy analysis efforts of the Residential Buildings Team. Previously, he led projects related to buildings, active solar systems, passive solar design, energy conservation and energy modeling.
Christensen originated the concept of the unglazed transpired solar collector at the NREL and participated in research leading to an R&D100 Award and the Popular Science "Best of What's New" Award. He initiated and leads development of the BEopt software program for residential building analysis and optimization and was involved in the early development of the concept of net-zero energy buildings beginning in 1999.
Additionally, Christensen was co-designer of the Habitat for Humanity Zero Energy Home in Denver, Colo., built in 2005. Currently, he lives in a low-energy solar house in Boulder, Colo. Designed and built in 1985, a recent addition to the home is a 2 kilowatt photovoltaic system that achieves net-zero energy use.
Seating for the lecture is limited and will be available on a first-come, first-served basis. Learn more at the UTSA Texas Sustainable Energy Research Institute website.