Manufacturing execs share success stories with industry peers Nov. 18 at UTSA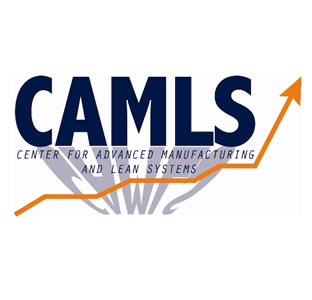 Share this Story
(Nov. 10, 2011) -- Local manufacturers are about to share the secrets of their success.
On Friday, Nov. 18, manufacturing executives will gather at The University of Texas at San Antonio to share testimonials about how the engineers at the Center for Advanced Manufacturing and Lean Systems (CAMLS) have helped them address a variety of business challenges, from incorporating new technology into their production lines to become more efficient to the adoption of company-wide sustainability practices.
>> The CAMLS fourth annual meeting is 8 a.m.-2 p.m., Friday, Nov. 18, in the University Center Denman Room (2.01.28) on the UTSA Main Campus. It is free and open to those who register by Friday, Nov. 11.
CAMLS was founded at UTSA in 2007 to address growing needs of industries in San Antonio and South Texas as an interdisciplinary organization to conduct research and development, education and training in lean manufacturing and six-sigma, supply chain and logistics engineering, warehouse systems, automation technologies, and advanced sensors and robotics.
"San Antonio is a thriving center for manufacturing," said Frank Chen, UTSA Lutcher Brown Distinguished Chair of Manufacturing and CAMLS director. "By incorporating advanced manufacturing technologies and lean principles and tools into a manufacturer's existing operations, our center for has helped several manufacturers grow their bottom line, despite the challenging economic climate they continue to endure."
The CAMLS Nov. 18 event includes lunch and is free and open to the public. To register by the Nov. 11 deadline, visit the CAMLS website.