The Nugget Company joins UTSA engineering consortium CAMLS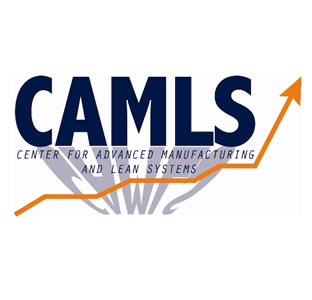 Share this Story
(Nov. 22, 2011) -- San Antonio-based manufacturer The Nugget Company and The University of Texas at San Antonio today announced the manufacturer has joined the UTSA Center for Advanced Manufacturing and Lean Systems (CAMLS), an interdisciplinary consortium of faculty members that partners with manufacturers around the world to improve production and solve other unique challenges brought on by changing market demands.
The Nugget Company produces an array of high-quality lambskin products used in the production of footwear, shearling garments, Western- and English-style saddles, and seat covers for automobiles and airplanes. It also produces shearling for medical uses such as wheelchairs and bed under liners and for the production of paint rollers and applicator pads. While Nugget;s products are exported globally, the company offers custom tanning of deer and exotic game for hunters throughout Texas and the United States.
Over the next two years, CAMLS will work with The Nugget Company to improve its wastewater treatment processes and to reduce the amount of water the manufacturer uses to produce sheep and lambskin products. The company's executives partnered with CAMLS, led by F. Frank Chen, UTSA Lutcher Brown Distinguished Chair of Advanced Manufacturing and CAMLS director, and have launched projects led by Heather Shipley, UTSA assistant professor of civil engineering, and Hung-Da Wan, UTSA assistant professor of mechanical engineering.
"The depth of knowledge and collective resources available at UTSA supplementing lean technologies are exceptional, providing us a comprehensive package of assistance," said J. Michael Wheeler, president of The Nugget Company.
The UTSA Center for Advanced Manufacturing and Lean Systems was established in 2007 to serve manufacturers in the United States and abroad. The center offers a variety of membership levels to meet manufacturers' unique needs and specializes in research and development, expertise and training in lean manufacturing and six-sigma, supply chain and logistics engineering, warehouse systems, automatic technologies, advanced sensors and robotics.
To learn more, visit the CAMLS website or contact Frank Chen at 210-458-5382.