UTSA presents Dec. 2 lecture on gender, sexuality in award-winning novel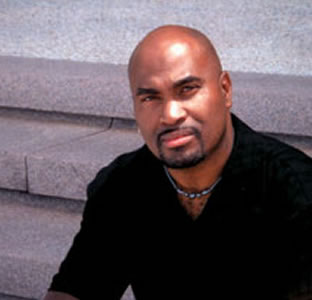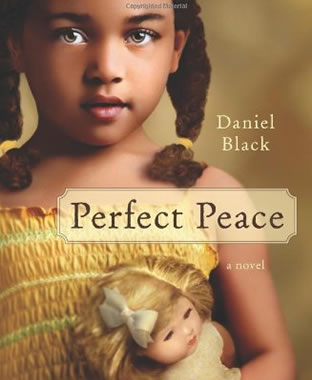 Share this Story
(Nov. 29, 2011) -- The UTSA Department of English will present author Daniel "Omotosho" Black for a discussion of his book "Perfect Peace" at 2 p.m., Friday, Dec. 2 in the University Center Bexar Room (1.102) on the UTSA Main Campus. The lecture is free and open to the public. A mesmerizing and powerful speaker, Black is a musician, scholar, public speaker, writer, literary critic, choir director and mentor to hundreds of black youths.
Black's presentation, "Gender and Sexuality in 'Perfect Peace,'" exposes the complexities of gender and sexuality in his novel. He maintains that too often Americans collapse gender and sexuality into one reality, when in truth the two are independent ideas deserving separate consideration.
In 2010, "Perfect Peace" was nominated for the Lambda Award as the Georgia Book of the Year, the Ferro-Grumbley Literary Award and the Ernest Gaines Prize. His novel "They Tell Me of a Home" is read in classrooms across the country and was nominated in 2006 for a Townsend Award in Fiction. His book "The Sacred Place" was required reading for freshmen at Clark Atlanta University. Black's new novel, "Twelve Gates To The City," will be released in December.
A native of Kansas City, Mo., Black spent most of his childhood in Blackwell, Ark. Growing up, Black was a stellar student who loved to read and earned a four-year scholarship to Clark College in Atlanta.
As a tenured associate professor of African American studies in the Department of English at Clark Atlanta University, Black hopes to help establish the tradition of top-notch scholars who publish and remain at historically African American institutions. He received a doctoral degree in African American studies from Temple University and a bachelor's degree from Clark College in Atlanta. He studied abroad at Oxford University after receiving an Oxford Modern British Studies scholarship.
The UTSA event is sponsored by Sonja Lanehart, UTSA professor of English and Brackenridge Endowed Chair in Literature and Humanities, and Mark Giles, associate professor of educational leadership and policy studies and director of the UTSA African American Studies program.
For more information, email Cassandra Porter.