Documentary by nationally known local filmmaker to be shown Nov. 9 at UTSA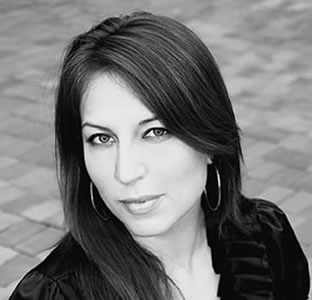 Share this Story
(Nov. 4, 2011) -- UTSA will host two screenings of "As Long As I Remember: American Veteranos," a documentary by nationally recognized San Antonio filmmaker Laura Varela. The UTSA Mexican American Studies/Community Colloquium will host a reception followed by the film screening at 5:30 p.m., Wednesday, Nov. 9 in the Buena Vista Street Building Aula Canaria (1.328) at the Downtown Campus. A question-and-answer session will follow. The event is free and open to the public. An encore screening is set for 1 p.m., Thursday, Nov. 10 in Buena Vista Street Building Room 2.304.
Throughout National Hispanic Heritage Month, Varela's documentary on Chicanos' experiences during the Vietnam War, aired on PBS stations across the country. The film examines the steep personal toll and enduring legacy of the war on three artists from South Texas: visual artist Juan Farias, author Michael Rodriguez and actor-poet Eduardo Garza. Through the personal histories and experiences of these Chicano veterans, the film explores the role of art in the sorting of memories, post-traumatic stress discorder and activism.
The film chronicles their upbringing in the Mexican American commmunity, their war experiences and their lives afterward. Their accounts illuminate the minority experience in the military at a time when Mexican Americans accounted for approximately 20 percent of U.S. casualties in Vietnam while comprising only 10 percent of the country's population.
Varela's activism and work with the National Association of Latino Independent Producers (NALIP) and support from the Humanities Texas Funding and Latino Public Broadcasting moved American Public Media to air the vital documentary. While documentary films are growing in popularity, recognition of Varela's work and the development of documentaries from a Chicana/o perspective are relatively rare.
According to Varela, her primary goal was to have the film shown on PBS so national audiences could better understand the Mexican American experience. Before the national airing, the film was presented at veterans centers and for veterans groups. She hopes the documentary will be used as an educational resource for universities and high schools in discussions about Chicanos in the military, art and PTSD.
Varela has received a great response including many personal letters such as one from a veteran who said the film "filled a hole that couldn't be healed." Additionally, letters from the children of Vietnam veterans who felt alone in their experiences expressed having a fuller historical understanding of the era.
The UTSA screenings are sponsored by the UTSA Mexican American Studies, College of Education and Human Development Consortium for Social Transformation, Bicultural-Bilingual Studies, Department of History, American Studies and Office of Student Activities. The screenings support UTSA's strategic initiative to serve the public by offering programs that expand the community's awareness of Mexican American history through the visual and cultural arts.
For more information, contact Marie Miranda, UTSA director of Mexican American studies, at 210-458-2675.