UTSA researcher says religious belief may have connection to obesity prevention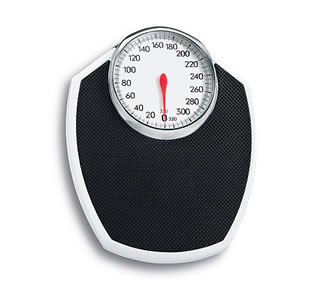 Share this Story
(Nov. 15, 2011) -- According to the Institute for Latino Studies at the University of Notre Dame, more than 90 percent of Latinos are members of faith-based organizations. This statistic led Meizi He, M.D., associate professor of health and kinesiology in the UTSA College of Education and Human Development, to wonder if churches might help Latinos combat obesity.
With seed money from the Robert Wood Johnson Foundation, Dr. He and her colleagues embarked on a pilot research project: "Building a Healthy Temple -- A Faith-Based Community Participatory Research Project for Preventing Childhood Obesity Among Latino Families." Over several months, they traveled to nine churches in greater San Antonio to elicit the attitudes and beliefs of Latino parishioners toward healthy eating and living.
After speaking with the members of five Catholic and four Protestant churches on the West Side of San Antonio, the researchers learned that Latino church leaders and members perceive a strong link between faith and health. The Latinos surveyed generally viewed life as a God-given gift, creating a responsibility for Christians to take an active role in their spiritual and physical well-being.
He's research identified several factors for a successful obesity prevention program such as:
Having clergy serve as role models
Free after-school or summer camps providing physical activities for parents and children
Healthy cooking classes
Changes in food at church and home
The research also uncovered a variety of challenges to healthy living such as:
Financial constraints
Lack of nutrition knowledge
Lack of access to sidewalks, parks and physical activity programs
Busy lifestyles
Cultural barriers such as unhealthy, traditional Latino foods
With a grant from the San Antonio Life Sciences Institute, a partnership between UTSA and the University of Texas Health Science Center at San Antonio (UTHSCSA), He and Deborah Parra-Medina, University of Texas Health Science Center at San Antonio professor of epidemiology and biostatistics, developed and pilot-tested comprehensive, culturally sensitive obesity prevention programs for faith-based organizations. Their curriculum spans religious sermons, Sunday school classes, social events and other church offerings.
The researchers plan to apply for funding from the National Institutes of Health to implement their program in more churches in San Antonio and beyond.