UTSA Nov. 5 seminar helps teachers boost student writing skills with reflection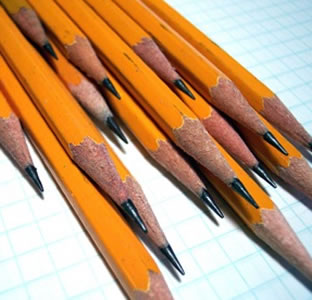 Share this Story
(Nov. 3, 2011) -- The San Antonio Writing Project (SAWP) will host "Turning Back, Turning Forward: Reflection in the Writing Classroom," the third seminar in its 2011-2012 professional development series. With the focus on reflection to boost students' writing skills, the seminar is 9 a.m.-noon, Saturday, Nov. 5 in the Durango Building Southwest Room (1.124) at the UTSA Downtown Campus.
Many teachers avoid using reflective assignments because engaging students in reflection takes extra time and may seem to have questionable results. Saturday's seminar will show teachers how to effectively use reflection in the writing classroom to help students learn and grow as writers. Presenters will build on the work of various theorists of reflection such as John Dewey, Kathleen Yancey and Donald Schon.
San Antonio College Associate Professor Lennie Irvin will keynote the writing seminar. An alumnus of UT Austin and Texas Tech, where he earned his master's and doctoral degrees, respectively, Irvin is an advocate of the use of technology and reflection to help students improve their writing skills. In 2009, he served on "Researching Rhetorical Reflection," a panel with reflective writing expert Kathleen Blake Yancey. He is the author of "Reflection in the Electronic Writing Classroom," published in Computers and Composition Online.
The San Antonio Writing Project was established in 2006 as a partnership between the National Writing Project and the Interdisciplinary Learning and Teaching department of the UTSA College of Education and Human Development to improve the writing of pre-K through college-age students in greater San Antonio, particularly English language learners and children from impoverished areas of South Texas. It is one of more than 200 National Writing Project sites that aim to collectively improve writing instruction in K-12 classrooms across the nation.
The writing seminar is free for UTSA students, UTSA faculty and SAWP teacher consultants. The cost is $20 for non-SAWP attendees.
Participants will receive three professional development credits. Parking will be available in unmarked spaces in the Durango Loop, Monterey Building and Cattleman Square lots, along with lots D-1, D-2, D-3, D-4 and D-5 under the freeway. View a UTSA Downtown Campus map.
For more information, visit the San Antonio Writing Project website or contact UTSA Professor Roxanne Henkin at 210-458-5427.