UTSA credit card payment convenience fee to increase Jan. 1, 2012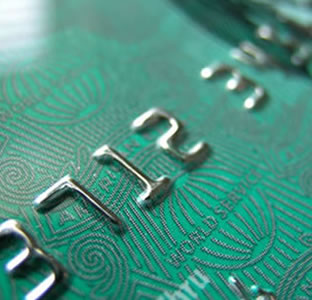 Share this Story
(Dec. 19, 2011) -- Effective Jan. 1, 2012, the UTSA credit card payment convenience fee will increase from 1.855 percent to 2 percent. This increase -- the first since November 2003 -- reflects the amount UTSA pays for fees imposed by credit card companies.
All credit card payments processed through Enrollment Services or Fiscal Services (including departmental credit card payments) and all online tuition and fee payments will include the increased fee as of Jan. 1, 2012.
This fee will not affect departments that accept and process credit card payments online (with a third party vendor) or through a dedicated credit card machine, whether or not the fee is charged to cardholders. However, if a department charges a fee to customers for the use of a credit card for payment, they can charge the increased fee as of the effective date.
If a department is not currently charging the convenience fee to cardholders, there is no requirement to do so. Section 54.5011 of the Texas Education Code allows universities to recover administrative fees (or discount fees) resulting from credit card payments.
All related departmental forms will be updated and Fiscal Services will monitor departmental credit card deposits after Jan. 1 to ensure the proper convenience fees are applied.
For more information, read the Fiscal Services credit card payment policy or contact Stacie Garza, associate bursar, at 210-458-7959.
Additionally, department staff members who accept credit card payments can review
Credit Card Related Fees
, a section of the Cash Handling and Management Financial Managemen