Watch brown-bag webinar on civic responsibility Dec. 15 at University Center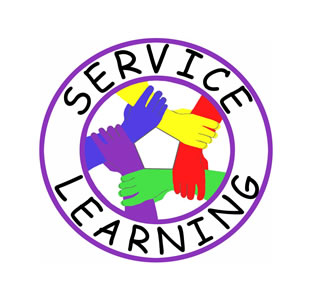 Share this Story
(Dec. 12, 2011) --The UTSA Inclusion and Community Engagement Center will host a live brown-bag webinar through Academic Impressions presented by Jen Gilbride-Brown, senior lecturer at The Ohio State University, who will discuss how to deepen and enliven service-learning curricula and projects.
>> The webinar is noon-1:30 p.m., Thursday, Dec. 15 in the University Center Hidalgo Room (2.214) on the Main Campus. Participants are invited to bring their lunch to the free event. To reserve a seat, email engaged@utsa.edu or call 210-458-4770.
The webinar is directed to first-year student experience coordinators, service-learning professionals and faculty who are interested in implementing service-learning courses for first-year students. Participants will learn how to create courses, provide meaningful assignments and choose service sites appropriate for first-year students.
Service-learning courses can make positive improvements in student learning and retention, but only if they are intentionally designed and developed. The webinar offers a variety of resources and support for connecting real-world community needs with academic expertise, research interests and passion for helping students learn.
For more information, contact the Inclusion and Community Engagement Center at 210-458-4770 or engaged@utsa.edu, or visit the Academic Impressions website.