Start New Year's resolution: UTSA Wellness Program offers Weight Watchers program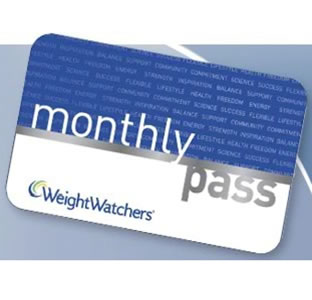 Share this Story
(Dec. 19, 2011) -- Participants are needed for the Weight Watchers Monthly Pass program, which will be hosted by the UTSA Wellness Program. The program will start in January if at least 20 UTSA employees, students or ARAMARK employees are signed up and have paid the $39.95 fee for the Monthly Pass. When 20 people have paid the fee, the meeting times and dates will be provided to participants.
>> To sign up for the Weight Watchers program at UTSA, register at the Weight Watchers Employee Portal website. Then, sign in with Company ID 56348 and Company Passcode WW56348.
The Monthly Pass makes participants eligible for weekly At Work Meetings. The pass gives employees flexible access to meetings in their workplace plus free eTools and an Internet weight-loss companion to help keep participants on track.
For more information, call 210-458-6102.
------------------------------
Monthly Pass for At Work Meetings:
The Monthly Pass entitles participants to attend At Work meetings. Monthly Pass is paid for using a credit card, debit card or PayPal account; the consumer's account is automatically billed each month until the member cancels.
The member receives a new Monthly Pass card in the mail each month until they cancel.
As soon as the employee purchases a Monthly Pass from the Weight Watchers website, a temporary pass can be printed and be used to immediately begin attending participating meetings.
Once there are 20 employees who purchase a Monthly Pass through the company portal, meetings can begin at the workplace and the Monthly Pass can be used to attend At Work Meetings.