Improved technical support: Services consolidated in new OITConnect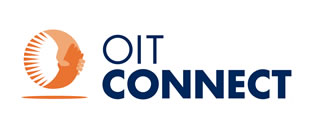 Share this Story
(Jan. 30, 2012) -- The UTSA Office of Information Technology is improving the way technical support is requested.
In the past, you could receive support in a variety of ways including via phone, by filling out one of several specialized online forms, by contacting a staff member directly or by visiting OIT Support Services in person.
Now, all technical support requests -- including requests for telephones, computer hardware, software installation and assistance with computer applications -- will be handled through the OITConnect website.
If you need technical support, your first stop should be OITConnect. The site has information on the ways to request help:
Fill out the online support form at OITConnect.
Email the details of your request: oitconnect@utsa.edu.
Visit OIT Support Services in person at the Physical Plant Building second floor on the Main Campus.
Call the new technical support phone number: 210-458-5555.
By consolidating all technical support requests into OITConnect, OIT can track the service calls through to resolution.
For more information, visit the OITConnect site.