Teachers: Help students become confident writers at Feb. 4 conference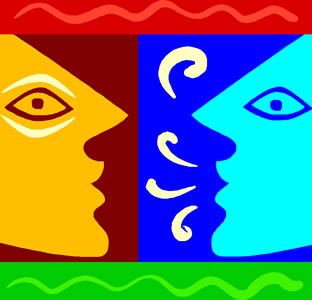 Share this Story
(Jan. 18, 2012) -- At a time when budgets are tight and classroom morale is tough, how can teachers develop a passion for writing among their students? The San Antonio Writing Project (SAWP) invites educators to attend "Avoiding Writicide: Valuing Writing in Tough Times," its sixth annual teachers conference, from 9 a.m. to 12:30 p.m., Saturday, Feb. 4 in the Frio Street Building Auditorium (1.406) at the UTSA Downtown Campus. Participants will receive three professional development credits.
Respected educator Jeff Anderson will deliver a keynote presentation urging educators to look at writing in a new light. He has worked with struggling writers from kindergarten to high school focusing on students in the critical writing stages of fourth through eighth grade in inner-city schools. Anderson is a frequent speaker on the national education circuit and is a member of the National Council of Teachers of English. He is the author of "Mechanically Inclined: Building Grammar, Usage and Style Into a Writer's Workshop."
At the conference, teachers will learn about writing techniques that have been tested in the classroom and proven to inspire a love for writing in even the most unmotivated students. A variety of presentations will focus on the writing process.
"With a focus on state and national standards, it is easy for teachers to discount the importance of writing practice, except for the grades in which writing is tested," said Roxanne Henkin, professor of interdisciplinary learning and teaching in the UTSA College of Education and Human Development and SAWP director. "This conference will breathe life into writing lessons. Teachers will take away tools they can use to inspire their students to embrace writing and strengthen their critical thinking skills."
The San Antonio Writing Project was established in 2006 as a partnership between the National Writing Project and the Department of Interdisciplinary Learning and Teaching to improve the writing of Pre-K through college students in the greater San Antonio region, particularly English language learners and children from impoverished areas of South Texas. It is one of more than 200 National Writing Project sites that aim to improve writing instruction in K-12 classrooms across the nation.
Parking will be available in unmarked spaces in the Durango Loop lot, lot D-1, lot D-2, lot D-3, lot D-4, lot D-5, Cattleman's Square lot (across from Buena Vista Street Building) or the Monterey Building lot. (See a campus map.)
For more information, visit the San Antonio Writing Project website or contact Roxanne Henkin at 210-458-5427.