UTSA Institute of Texan Cultures welcomes new executive director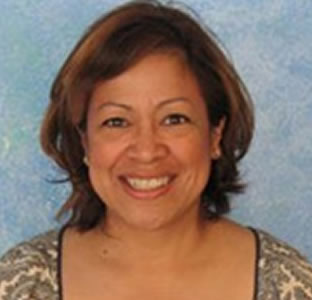 Share this Story
(Feb. 23, 2012) -- The Institute of Texan Cultures announces the appointment of Angelica M. Docog, a 14-year museum professional, as executive director of the UTSA Institute of Texan Cultures, effective March 12.
Docog comes to the institute from the Charlotte Museum of History and brings experience as a researcher, educator and museum administrator.
"The Institute of Texan Cultures is a key element in UTSA's community outreach efforts in San Antonio and across the state," said Jude Valdez, UTSA vice president for community services. "As a scholar and museum professional with a proven track record of success, Ms. Docog is the optimal choice to lead the Institute of Texan Cultures in its mission to serve the community and provide access to unique learning opportunities, as UTSA transforms into a Tier One research institution."
Highly respected by peers in museum sciences and administration, Docog sits on the advisory board of the Smithsonian Affiliates, the Asian Pacific committee of the American Association of Museums and the board of directors for the Confucius Institute at Pfeiffer University in Charlotte. She has served as an adjunct faculty member at the University of North Carolina and the University of Colorado, teaching museum education. She has extensive experience in various aspects of museum operations including exhibit curator, researcher, and director of education and interpretation.
Docog's appointment comes as San Antonio implements the 2020 master plan and re-envisions HemisFair Park. Additionally, with UTSA's Tier One aspirations, the Institute of Texan Cultures continues to develop its academic mission by engaging school teachers with new, innovative content, and preparing and maintaining teachers' skills in teaching social studies, history and related disciplines.
The Institute of Texan Cultures serves as the forum for the understanding and appreciation of Texas and Texans through research, collections, exhibits and programs. The museum strives to become the nation's premier institution of contemporary cultural and ethnic studies focusing on Texans and the diverse cultural communities that make Texas what it is.
An agency of the UTSA Office of the Vice President for Community Services and a Smithsonian affiliate, the 182,000-square-foot complex features 45,000 square feet of exhibit space and five recreation Texas Frontier period structures at the UTSA HemisFair Park Campus in downtown San Antonio. Resources for multiple audiences are available at TexanCultures.com