UTSA Black Student Leadership Council presents original play Feb. 11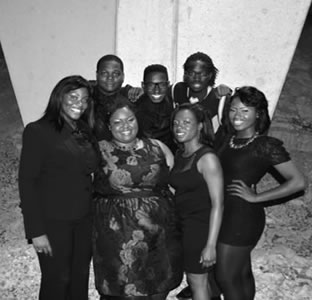 Share this Story
(Feb. 6, 2012) -- The UTSA Black Student Leadership Council (BSLC) will present UTSA's first play as part of Black History Month. Free and open to the public, the play "Our Reins Reclaimed" will be performed at 6 p.m., Saturday, Feb. 11 in the Arts Building Recital Hall on the UTSA Main Campus.
The play is written and directed by Victoria Garrett, a UTSA senior history and education major. The goals of the performance are to entertain, educate and reinforce the values of self-respect, honor and the importance of a vision in the African American community. The play name suggests the need to restore control of self and destiny.
"I just want to make a difference and answer the call," said Garrett. "When the play is over, I want everyone to put to action the themes of the play. Faith without works is dead; we have full faith that we can conquer the issues identified in the play, so now is the time for work."