UTSA student group to host seminar for those interested in entertainment industry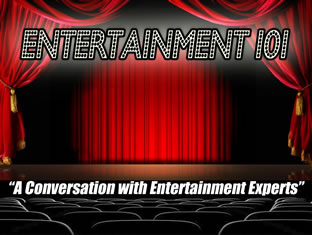 Share this Story
(Feb. 15, 2012) -- The UTSA University Career Center and United Artists of America student organization will present the Thurgood Marshall School of Law educational seminar "Entertainment 101" from 4 to 7:30 p.m., Friday, Feb. 17 in the University Center Ballroom (1.104) at the UTSA Main Campus. The conference is open to anyone interested in working in the entertainment industry.
The evening will begin with music from Utah Hamrick and the UTSA Jazz Ensemble. Participants will have the opportunity to connect with entertainment attorneys, multimedia experts, the National Academy of Recording Arts and Sciences (NARAS) Grammy Texas Chapter Board of Governors members, and the Grammy University Network.
Guest speakers for the event include David Acosta, accountant for the Latin Grammy's organization and for international superstar Carlos Santana; Ricky Anderson, former CEO and president of CBS Records and manager of the law firm Anderson & Smith P.C.; Carlos Alvarez, Grammy Texas Chapter Board of Governors; Gerard Bustos, two-time Prime Time Emmy Award winner and Grammy Award winning producer and engineer, and founder of Red Door Multimedia; and Monica Castaneres, founder and owner of For The Love of Drums music academy.
For more information, contact Michael Zucker at 210-458-7138 or visit the United Artists of America student organization website to register for the seminar.