UTSA vice president for student affairs recognized nationally by peers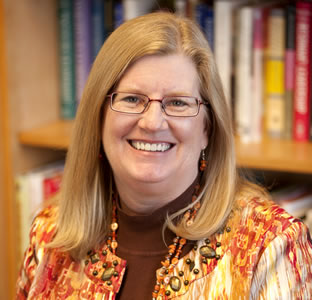 Share this Story
(Feb. 15, 2012) -- Gage E. Paine, UTSA vice president for student affairs, will be recognized in March by the National Association of Student Personnel Administrators (NASPA) with the Scott Goodnight Award for Outstanding Service as a Dean. This is the second NASPA award Paine will receive, following receipt of NASPA's John Jones Award in 2011 for Outstanding Performance as a Senior Officer.
NASPA gives the award to an institution's lead student affairs officer who has demonstrated sustained professional service in student affairs work and is the organization's top award for outstanding service.
"I am honored to receive this award, which reflects the success of the entire Division of Student Affairs," said Paine. "I'm equally flattered that people from the UTSA community would take time out of their busy schedules to nominate me."
Paine has worked extensively in university student affairs, serving as vice president for student affairs at Trinity University, associate vice president for student affairs and dean of student life at Southern Methodist University, and associate dean of students at the University of Texas at Austin.
Most recently, Paine was part of the Leadership UTSA implementation team, a collaborative partnership between academic and administrative staff to cultivate leadership skills, institutional vision and organizational change among UTSA faculty and staff. She routinely presents workshops at numerous statewide and national conferences on student affairs topics and served as the director of the New Professionals Institute for NASPA, Region III, in 2008 and 2009. Paine also delivers leadership and strategic planning consultations to a variety of academic and nonprofit audiences.
"Dr. Gage Paine is an outstanding professional, strongly rooted in the theory and practice of excellence in student affairs," said UTSA President Ricardo Romo. "She inspires by being both progressive and selflessly giving of her time and energy. Gage is compassionately transforming students, staff, campus and the community as a whole, which makes her the model for outstanding performance as a senior student affairs officer."