UTSA sciences dean George Perry honored by Portugal Academy of Sciences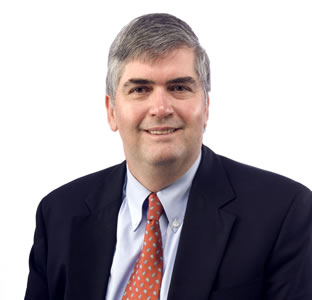 Share this Story
(Feb. 13, 2012) -- George Perry, top 10 expert in Alzheimer's disease research and dean of the UTSA College of Sciences, has been named a foreign correspondent of the Academy of Sciences of Lisbon, Portugal.
Perry is on the external advisory board of the Center for Neuroscience and Cell Biology at the University of Coimbra, the oldest university in Portugal (founded in 1290), and has performed numerous reviews for the Portuguese Ministry for Science and Technology. He also is the director of education and research for the National Organization of Portuguese Americans.
"As an Azorean-Portuguese-American, it is a great honor to be recognized for my educational and research collaborations with Portugal and educational outreach efforts in the Portuguese-American community," said Perry.
Established in 1779 by the queen of Portugal, the Academy of Sciences of Lisbon promotes academic progress and prosperity by stimulating scientific research and the enrichment of thought, literature, language and other forms of culture. Academy members are elected on a merit basis for scholarly or scientific achievements and collaborate in education, teaching activities and cultural exchanges with other countries.
Perry's addition makes him the only researcher to be included in the Academy of Sciences of Lisbon, the Spanish Royal Academy of Sciences and the Mexican National Academy of Sciences. He is distinguished as one of the top Alzheimer's disease researchers with more than 900 publications, one of the top 100 most-cited scientists in neuroscience and behavior and one of the top 25 scientists in free radical research. He has been cited more than 38,000 times and is recognized as a Thompson-Reuters highly cited researcher.
He serves as editor-in-chief of the Journal of Alzheimer's Disease and recently founded the Journal of Parkinson's Disease. Additionally, Perry is a fellow of the American Association for the Advancement of Sciences and the Microscopy Society of America, past-president of the American Association of Neuropathologists and a member of the Dana Alliance for Brain Initiatives.
Perry joined the UTSA faculty in 2006 from Case Western Reserve University, where he was professor of pathology and neurosciences and chair of the Department of Pathology. He received a doctoral degree in marine biology from the Scripps Institution of Oceanography at the University of California at San Diego. He served as a postdoctoral fellow in cell biology at Baylor College of Medicine and earned a bachelor's degree in zoology from the University of California at Santa Barbara.