Coordinating Board approves UTSA psychology doctorate in military health, wellness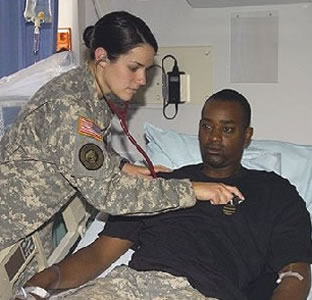 Share this Story
(Feb. 1, 2012) -- The Texas Higher Education Coordinating Board has approved a Ph.D. degree in psychology to begin at The University of Texas at San Antonio in fall 2012. The university's 24th doctoral degree program will be administered in the Department of Psychology in the College of Liberal and Fine Arts.
The new doctoral program in psychology will build on the collaborative efforts of researchers from military and civilian institutions in the San Antonio area and is expected to become one of the leading programs in the nation for investigating health and mental health-care issues that relate to military personnel and their families. Additionally, UTSA has submitted the appropriate documentation for Southern Association of Colleges and Schools (SACS) accreditation for the new Ph.D. in psychology program.
Graduates from the program will have the research skills necessary to become leaders in this growth area of military health care, as well as in the broader area of health and wellness. Only one other doctoral program in the country offers a comparable emphasis on research skills that are uniquely tailored to investigate issues related to military health.
"This new program will prepare desperately needed specialists in health psychology and contribute directly to the wellness of our citizenry, particularly our nation's veterans and their families," said Daniel Gelo, dean of the UTSA College of Liberal and Fine Arts. "Our graduates will have the needed quantitative skills and research methods to be leaders in the development of new preventions and treatments. I congratulate the psychology faculty for their steady work in developing the program and thank our partners at the UT Health Science Center San Antonio and San Antonio Military Medical Center for their vital collaboration."
Research indicates that a large percentage of military personnel deployed to Iraq and Afghanistan suffer from mental-health disorders or psychosocial behavioral problems including post-traumatic stress disorder. Recruiting efforts for the new degree program will focus on diverse doctoral candidates with a focus on military health and wellness issues, especially at institutions that are members of the Hispanic Association of College and Universities (HACU) and historically black colleges and universities.