Roadrunner Remembrance honors those who died in 2010, 2011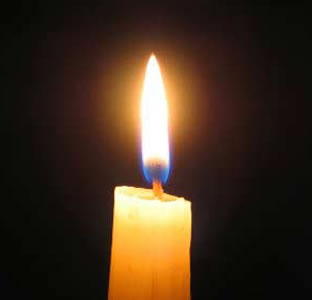 Share this Story
(Feb. 28, 2012) -- The UTSA community is invited to the annual Roadrunner Remembrance ceremony at 10 a.m., Saturday, March 3 in the University Center Retama Auditorium (2.02.02) on the UTSA Main Campus.
The annual event will honor UTSA students, faculty, staff and alumni who died in 2010 and 2011. The memorial service will feature readings and music to honor the deceased individuals' contributions to the development of UTSA.
The event is open to the entire UTSA community, particularly those who lost a friend or loved one.
For more information, contact the UTSA Inclusion and Community Engagement Center at 210-458-4770.
-------------------------------
2010 honorees
Sergio Antillon
Norma Baker
Barbara Barbour
Susan Barnett
Tricia Barrow
Joseph Becker
William Beightler
Lawrence Belcher
Howard Benoist
Emily Blackburn
Elaine Cardenas
Carter Carrick
Patricia Cleaver
Earle "Trey" Clifford
Jose Contreras
John Crowder
Rebecca Daughtrey
Betty Dowdy
Richard Garcia
Andrew Garza
Mildred Gonye
John Gorman
Ernest Greenwood
John Gregg
Stuart Henderson
Teresa Hill
Kimberly Holland
Marie Jacobson
Terrence Jennings
Thomas Kissling
Louise Kron
Kenneth Magee
Lawrence Martin
Michael McLane
David Merrell
Marina Monroy
Patricia Morehead
Rochelle "Shelley" Neely
Raven Ortega
Mary Payne
Richard Perez
Wallie Perez
Kimberly Potts
Alisha Randow
Michelle Ratchman
Teresa Rodgers
Philip Rodriguez
Matthew Scalzi
Regis Shephard
Bruce Smith
Nancy Smith
Jim Tidmore
Ignacio Vidal
Karla Viesca
William Waller
Donna Wildey
Jennifer Wrinkle
2011 Honorees
James Allen
Jason Archibald
Col. William Bassett
Patricia Beck
Patsy Berlet
Dr. Dennis Blick
David Bollinger
James Borden
Jennifer Bowie
Jacqueline Bradley
Christopher Carr
William Chumbley
Michael Christofoletti
Nancy Crockett
Carlo DeLeon
Manuela Delphia
Kathleen Donahue
Carol Drought
Bernard Duclos
James Ehrlich
Suzanne Fenske
Jane Finegan
Rodric Fitzgerald
Eleazar Flores
Joe Flores
Guadalupe Forey
Valerie Garcia
Margaret Garrison
Kenneth Goggio
Mary Gonzales
Salvador Guerra
Aurora Hansis
Terry Hausman
Suzanne Hensgen
USMC Maj. Jeremy Henwood, San Diego police officer
Katherine Hildebrandt
Sean Hughston
Margie Irwin
Joe G. Jimenez
Bennie Keckler
Marcia King
Jerree Kiplin
Diana Laguna
Kenneth Lecocq
Ella Lee
Jon Lofton
Debbie Lopez
Gilbert Lopez
Joseph Lopez
Sylvia Lopez
Henrietta Loriaux
Dean Maud
Charles McCarty
Alexandria McDonald
William McLellan
Grover McMakin
Carl McNamee
Artheo Medina
Sylvia Mendoza
Bruce Moses
Andrew Murguia
Nancy Nakayama
Eugene O'Brien
Col. Donald O'Neil
Eliseo C. Perez
James Perez
Rita Polen
Rolando Quintana
Jose Ramos
Neomal Ratnayeke
Raymond Reeve
Sherry Reyes
Laura Richter
Velia Rivera
Mark Ross
John Rummel
Mohammed Sedqy
Kenneth Sherman
Vanessa Simms
Patricia Small
Steven Sprague
Taindee Swords
Sherry Taff
Terry Tomlinson
Marion Topperwein
Dora Tovar
Patti Tully
Mary Turner
Fabian Vasquez
Priscilla Vidaurri
Guadalupe Villarreal
Melinda Villegas
Ernest Vogelgesang
Amy Waldrop
Luana Warden
Robert Wark
Terry Westenberger
Stanley Wilcox
Ralph Wilson
William Winsborough
Brenda Wright