Bed bug incident detected and resolved at UTSA residence facility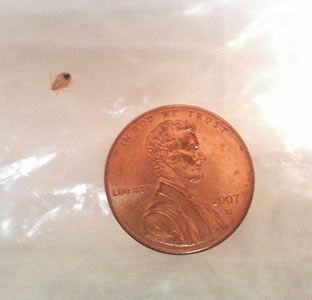 Share this Story
(March 21, 2012) -- Recently, bed bug infestations have been a problem across the United States and Texas. This academic year at UTSA, there have been four confirmed cases of bed bugs on campus among the University Oaks, Chisholm Hall and most recently Laurel Village residence facilities.
The first three confirmed cases were remediated and the recent fourth case is now being resolved. To raise awareness, an email was sent to students in the affected facility (Laurel Village), along with the facilities not affected (Chaparral Village, University Oaks and Chisholm Hall). The UTSA Office of Housing and Residence Life uses an established procedure to respond to suspected bed bug infestations.
"With the health and safety of our students in mind, we are working with a local extermination firm to resolve the bed bug issue in one of our residence facilities," said Lionel Maten, UTSA director of housing and residence life. "The firm has worked with universities across the region to remediate bed bug incidents and is going above and beyond our remedial protocol in the affected facility. We anticipate resolving the issue today, March 21."
Here are signs of bed bugs:
Blood spots about the size of a pencil tip on mattress or linens
Small black dirt specks in seams, cracks or crevices of beds and furniture
Small whitish casing in seams, cracks or crevices of beds and furniture
Actual bugs present (bed bugs are small and flat, about the size of a common wood tick)
Unexplained rash on your body -- bed bug bites resemble mosquito and flea bites and tend to appear in a straight line (for treatment for rash, visit UTSA Student Health Services at the Main Campus or Downtown Campus)
For more information on bed bugs, visit the Texas Department of State Health Services website or the Dormwise website.