UTSA to release in April a full study on Eagle Ford Shale housing needs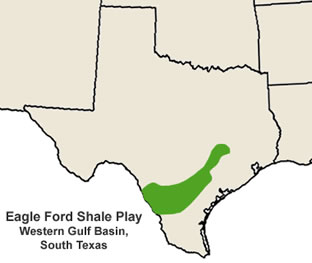 Share this Story
(March 7, 2012) -- The UTSA College of Architecture and UTSA Institute for Economic Development (IED) will jointly release to the public in April the full version of a long-anticipated Eagle Ford Shale housing study. UTSA offered a preview of the research Feb. 29 at the Eagle Ford Shale Consortium Conference, where it was well received by conference attendees.
The study paints a picture of the housing demands expected by 2025 in the western shale region.
The housing study is the third in a series of Eagle Ford Shale studies offered by UTSA. In February 2011, the institute released the Eagle Ford Shale Economic Impact Report, which indicated that the western portion of the Eagle Ford Shale -- La Salle, Zavala, Dimmit, Maverick, Frio and Webb counties -- is the area most impacted by activity related to the recent oil find.
Last May, the institute completed a workforce analysis to illustrate employment in the six counties. With funding from the IED Rural Business Program, the UTSA College of Architecture Center for Urban and Regional Planning Research has examined the six counties to identify housing challenges and opportunities in the region.
>> For a copy of the full study, email Rene Zamora in the IED Rural Business Program.