UTSA and Blue Star host exhibition by media artist Guillermina Zabala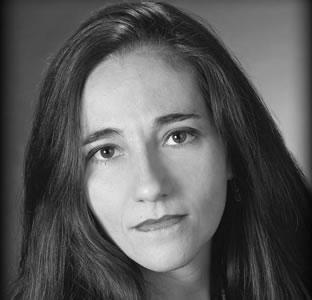 Share this Story
(March 1, 2012) --UTSA and Blue Star Contemporary Art Center will present a solo exhibition featuring new work by "Arte Latina" alumna Guillermina Zabala. Free and open to the public, the show runs March 1-May 5 in the Project Gallery Space at Blue Star Contemporary Art Center. The exhibit helps launch San Antonio Contemporary Art Month.
>> Also free and open to the public is an opening reception with the artist from 6 to 9 p.m., Thursday, March 1 at the gallery.
Born in La Plata, Argentina, in 1970, Zabala is a photographer, filmmaker and media artist. Her father instilled in her an early love of film, and the innovative filmmakers of the Nouvelle Vague set the aesthetic standard in her work. She has spent the last five years developing "Juanito's Lab," a documentary film exploring the life and art of Juanito Castillo, a 22-year-old musician who many consider a musical genius.
Zabala has dedicated herself to the exploration of new forms of expression and style. Like the pioneers that forged the French New Wave, she is committed to "capturing energetic beauty" in unprecedented ways.
Exhibition curator Arturo Infante Almeida is the art specialist and curator of the UTSA Art Collection.
The Blue Star Contemporary Art Center, 116 Blue Star, is at South Alamo and Probandt streets in the Southtown district near downtown. Gallery hours are noon-6 p.m., Tuesday, Wednesday, Friday and Saturday; noon-8 p.m., Thursday.
For more information, contact Arturo Almeida at 210-458-6964. Like the UTSA Art Collection on Facebook, and visit the UTSA Art Collection website.