UTSA Institute of Texan Cultures presents Puerto Rico showcase March 3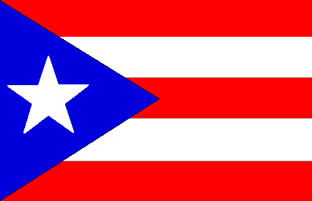 Share this Story
(March 2, 2012) -- When the Institute of Texan Cultures observed the 40th anniversary of the Texas Folklife Festival, the museum made an invitation to the participating groups and cultures to present a day of celebration in the coming year. San Antonio's Puerto Rican community accepted the invitation and will host a Puerto Rico Cultural Showcase at the museum, 9 a.m. to 5 p.m., Saturday, March 3.
The event will include music and dance; workshops, lectures and displays; children's activities including take-home crafts; and cooking demonstrations of Puerto Rican foods.
Veteran Texas Folklife Festival performers Ballet Folklorico Boriken brought together a coalition of Puerto Rican heritage groups to stage the day's activities: musicians from Ecos de Puerto Rico Raices Campesinas and Pleneros de San Anton; and cultural organizations including the Puerto Rican Heritage Society and Club Damas de Puerto Rico.
"This is an opportunity to see a distinct culture come to life and to immerse our guests in the customs that are part of our Puerto Rican friends' and neighbors' unique identity," said Jo Ann Andera, Texas Folklife Festival director.
The Puerto Rican Cultural Showcase will include two music and dance revues during the day, 10:30 a.m.-noon and 3-4:30 p.m., featuring traditional songs by Ecos de Puerto Rico, Raices Campesinas and Pleneros de San Anton and live performances by Ballet Folklórico Borikèn.
"We are excited to present a day on Puerto Rican heritage at the Institute of Texan Cultures," said Olga Custodio, director of Ballet Folklorico Borikèn. "We are grateful to the museum and to the Texas Folklife Festival for welcoming the Puerto Rican community and giving us the opportunity to celebrate our heritage with San Antonio."
Exploring other aspects of Puerto Rican culture, guests will have an opportunity to sample Puerto Rican fare. Club Damas de Puerto Rico with support from La Marginal Restaurant will offer a cooking demonstration featuring Puerto Rican food staples -- bananas and plantains.
The Puerto Rican Heritage Society will complete the experience with a series of lectures, workshops and crafts for both children and adults. The ITC auditorium will have displays of Puerto Rican masks, woodwork, needlework and artifacts used in weddings, baptisms, births and other observances.
A special area for children will feature reading of selected Puerto Rican folktales such as "La Puerca de Juan Bobo" and take-home crafts including Puerto Rican masks, kites and flags.
The Institute of Texan Cultures is on the UTSA HemisFair Park Campus, 801 E. César E. Chávez Blvd., a short distance from the Alamo and the River Walk. Hours are 9 a.m.-5 p.m., Monday-Saturday; noon-5 p.m., Sunday. Admission is $8 for adults (ages 12-64); $7 for seniors (ages 65+); $6 for children (ages 3-11); free with membership, UTSA or Alamo Colleges identification. For more information, call 210-458-2300 or visit TexanCultures.com.