UTSA's Rogelio Saenz elected chair of Elite Data Consortium Council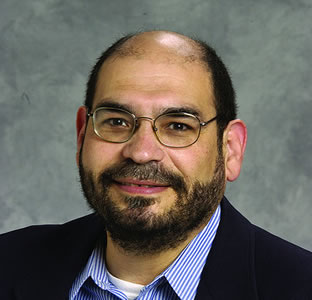 Share this Story
(March 3, 2012) -- Rogelio Saenz, dean of the UTSA College of Public Policy, has been elected to serve as chair of the executive council of the Inter-university Consortium for Political and Social Research (ICPSR). The council consists of leading scholars and data professional guides to oversee ICPSR activities.
A policy fellow of the Carsey Institute at the University of New Hampshire, Saenz is a regular contributor writing on demographic trends for the Population Reference Bureau. His current research addresses the demography of the Latino population, immigration patterns, aging and the redistricting in Texas. He also serves on the editorial boards of Journal of Latino-Latin American Studies and Social Science Quarterly.
"I am honored to be a part of the ICPSR council previously as a council member and now as its chair," said Saenz. "Along with my fellow council members, I look forward to continuing to support the organization's work on behalf of the social science research community."
Located at the UTSA Downtown Campus, the College of Public Policy enrolls more than 1,400 students with more than 400 graduate students in the criminal justice, demography, public administration and social work departments. The college offers four graduate and two undergraduate programs. Additionally, the Center for Policy Studies and the Institute for Demographic and Socioeconomic Research are housed within the college.
Established in 1962, ICPSR is an international consortium of approximately 700 academic institutions including UTSA and research organizations providing leadership and training in data access, curation and methods of analysis for the social sciences research community.