UTSA approves two new graduate certificates in Applied Behavioral Analysis & Rhetoric and Composition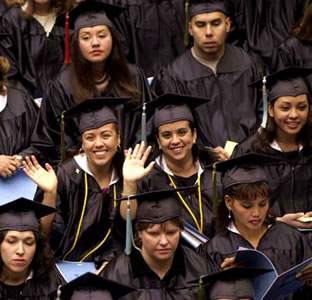 Share this Story
(May 16, 2012) --- The University of Texas at San Antonio is launching two new graduate certificates this fall. Applied Behavioral Analysis (ABA) and Rhetoric and Composition will be offered through the UTSA Graduate School.
ABA will be available through the Department of Educational Psychology in partnership with the Special Education Area in the Department of Interdisciplinary Learning and Teaching. This 15-hour certificate is designed to meet the needs of current and prospective students interested in developing basic skills in applied behavioral analysis. Applied behavior analysts conduct behavioral assessments and develop interventions to support student learning. There is no other similar certificate offered within Bexar County.
The graduate certificate in Rhetoric and Composition under the Department of English is a 12-credit-hour program available to degree-seeking students who have been admitted to any UTSA graduate program and graduate students who meet the requirements outlined in the UTSA Graduate Catalog. The certificate offers coursework in advanced, interdisciplinary study of language and language instruction, encompassing theoretical, applied and academic aspects of discourse. It is designed for graduate students interested in working at the masters or doctoral level in rhetoric and composition. UTSA will be the first San Antonio area university to offer the certificate.
"The introduction of these new certificate programs exemplifies UTSA's goal of meeting the needs of our students and our community at large," said Dorothy Flannagan, dean of the UTSA Graduate School. "We are proud to be the first university in the San Antonio area to offer either of these certificates."
Current UTSA graduate students can earn the certificates in addition to their degree of study. Candidates can apply for a graduate certificate by enrolling at UTSA as a special non-degree seeking graduate student.
For more information, call 210-458-4330 or visit the UTSA Graduate School at http://graduateschool.utsa.edu/.