UTSA's John Kaulfus elected president of statewide administrators organization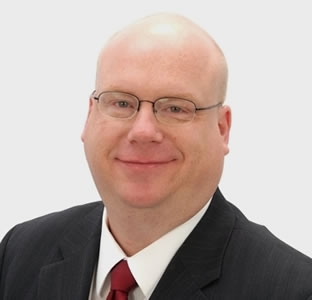 John Kaulfus
Share this Story
(May 14, 2012) -- John Kaulfus, UTSA associate dean of students, will assume the office of president-elect of the Texas Association of College and University Student Personnel Administrators (TACUSPA) in October during the association's annual conference. This year the TACUSPA conference will be in San Antonio.
Kaulfus, who recently celebrated his 10th year at UTSA, will serve as president-elect in 2012-2013, becoming president of the association for the 2013-2014 year. Currently, he is the TACUSPA vice president of membership and marketing and previously served as treasurer and awards and recognition chair.
"TACUSPA's mission is to provide professional development for student affairs professionals at all levels and to ensure that the needs of our students in Texas are given the highest priority," said Kaulfus. "Being part of the leadership of TACUSPA will allow our voice to be heard with legislators and other key decision makers in Texas. To become president of an organization with such a rich and storied history is very humbling, and I will work very hard to honor those who entrusted me with this great honor."
"It is wonderful to see this recognition of John's leadership by the members of our statewide professional organization," said Gage E. Paine, a former TACUSPA president and UTSA vice president for student affairs. "I know he will serve TACUSPA well, while continuing his excellent work at UTSA."
In addition to his duties as associate dean, Kaulfus is serving as one of the faculty-staff chairs for the "We are UTSA" capital campaign. Additionally, he chairs the UTSA Football Gameday Committee and is working toward a doctorate in educational leadership and policy studies at UTSA.
Kaulfus holds a bachelor's degree in social work and counseling and a master's degree in higher education administration from the University of Texas at Austin. Before coming to UTSA, he worked as a housing professional at the University of Texas at Austin, Texas State University, St. Joseph's University in Philadelphia and Texas State Technical College.