UTSA June 29 conference challenges at-risk, foster-care youths to succeed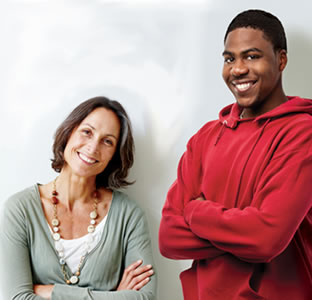 Share this Story
(June 28, 2012) -- The Bank of America Child and Adolescent Policy Research Institute at The University of Texas at San Antonio will partner with the U.S. Department of Housing and Urban Development and Baptist Children and Family Services (BCFS) Health and Human Services to offer the 13th annual Independence Day Career and Education Conference. More than 300 at-risk and foster-care teens ages 15 years and older are expected to attend the conference from 8 a.m. to 5 p.m., Friday, June 29 at the UTSA Downtown Campus.
"As soon as teens age out of the foster-care system, they lose the network of support services they so desperately need to thrive," said Harriett Romo, UTSA professor of sociology and CAPRI director. "This year's conference, themed 'You Are More,' is designed to empower those youth who have aged out of the system or are getting close to aging out. The conference will introduce them to very successful people who also went through the foster-care system, so they realize they too can use their talents to build successful careers and nurture positive relationships."
San Antonio entrepreneurs will lead workshops and presentations at the conference, encouraging attendees to find hope and opportunities in their lives by examining their passions, talents and identities. The entrepreneurs will discuss their businesses and share the benefits those businesses have brought them. The conference also will offer youth information about access to higher education, military heath careers, STEM careers and careers as civil servants.
Presenters and topics will include:
Chais, hip-hop artist and producer: "Hip-Hop: There's More to It"
Felix Moore, entrepreneur and lecturer on Christian film and theater: "Finding the Gladiator Within"
Rachel Haijj, owner of Wheelie Gourmet: "The Money Truck"
Travis Sandoval, education infomercial producer: "LIFE, Camera, Action!"
Frankie Cade, Kuk Sool Wan instructor: "A Fighting Chance"
Abigail Moore, executive director of the S.A. Council for Alcohol and Drug Abuse: "Against All Odds"
The Child and Adolescent Policy Research Institute is a UTSA research center that supports the interdisciplinary study of topics such as infant cognition, early language development, childhood literacy, juvenile justice, child abuse prevention, pediatric obesity prevention, school readiness and success, and foster care youth, ultimately translating research results into policy recommendations. It was founded by a million-dollar endowment from the Bank of America.
To learn more about the Independence Day Career and Education Conference, contact Sophia Ortiz at 210-458-2692.