UTSA, Metro Health partner to offer free vaccines for UTSA students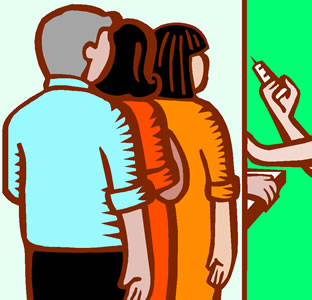 Share this Story
(June 29, 2012) --In partnership with the San Antonio Metropolitan Health District's Vaccine for Children program, a select group of UTSA students age 18 years or younger may receive vaccines free of charge.
UTSA will offer meningitis, influenza, tetanus, diphtheria, pertussis and human papillomavirus (HPV) vaccines. The eligibility criteria include age 18 years or younger, Medicaid eligible, uninsured or underinsured, or American Indian or Alaskan native.
Appointments for vaccinations are recommended: For an appointment, call UTSA Student Health Services at 210-458-4142 (Main Campus) or 210-458-2930 (Downtown Campus). Appointments are available 9 a.m.-3 p.m., Monday-Friday.
For more information, visit the UTSA Student Health Services website.
------------------------------
The UTSA Student Health Services mission is to provide personalized quality care and innovative health education to empower and support student success. Students registered at UTSA at the time of service are eligible to access services and programs at Student Health Services. Medical information is protected by the Family Educational Rights and Privacy Act (FERPA) and the Health Insurance Portability and Accountability Act(HIPAA).