Hispanic journalists association celebrates 25 years through scholarships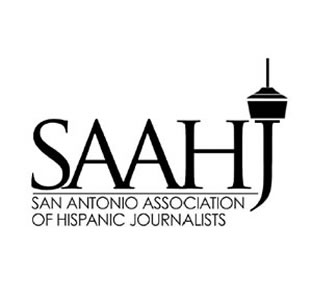 Share this Story
(June 4, 2012) -- The San Antonio Association of Hispanic Journalists (SAAHJ) this year celebrates its 25th anniversary. To commemorate this special milestone, the organization will award $25,000 in scholarships to deserving Bexar County students pursuing careers in communications and journalism.
>> Applications and requirements for the 2012-2013 scholarships are available at the SAAHJ website.The application deadline has been extended; applications must be postmarked by Friday, June 8.
Bexar County students committed to pursuing careers in communications areas such as broadcasting or print media, advertising, public relations, photo journalism, visual arts and multimedia are encouraged to apply.
Scholarships of up to $5,000 are available to high school seniors and undergraduate and graduate college students enrolled full-time at a college during the entire 2012-2013 academic year. Only applicants attending college in San Antonio and students with a permanent address in San Antonio/Bexar County (but attending college anywhere in the United States) are eligible.
"This year marks a great milestone in the history of the San Antonio Association of Hispanic Journalists, and we are proud to be able to award $25,000 in scholarships to deserving students," said Elaine Ayala, SAAHJ president. "Through the SAAHJ scholarship program, we seek to further the development of Hispanics in the media and support the study and practice of journalism and communications by local students."
Scholarships will be presented to the recipients at the SAAHJ 14th annual gala Friday, July 20 at San Antonio's Grand Hyatt Hotel, 600 E. Market St. This year, Father David Garcia and KSAT TV reporter Jesse Degollado will be honored for their contributions. For more information, contact scholarship committee co-chairs Javier A. Flores at 210-207-2098 or Isis Romero at 210-351-1343.
The goal of the San Antonio Association of Hispanic Journalists is to help newsrooms better reflect the diverse population of Texas and create a network for students to communicate with professionals.