UTSA International Trade Center conducts SBDC training module in Mexico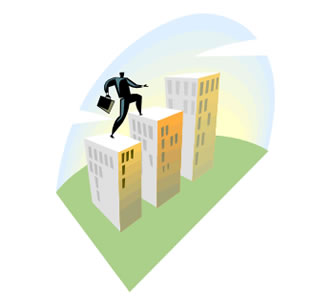 Share this Story
(June 13, 2012) -- Senior international business consultants Monica Alcoz and Julio Garcia de las Mestas conducted the second training module on how to run a Small Business Development Center (SBDC) in Toluca, Mexico, from May 30 to June 1.
Directors and consultants of the Mexican SBDC Network received the training, which included group working sessions focused on real consulting cases and on how to manage them to create and capture economic impact. The training included a half-day group session concentrating on developing strategic plans for the participants' centers. The training was hosted by the Universidad Autónoma del Estado de México (UAEMEX) and by the Mexican Association of SBDCs (AMCDPE).
"We were pleased to have a group of 108 attendees from over 20 higher education institutions," said Cliff Paredes, director of the International Trade Center. "Our presentations allowed us to share our experience helping small businesses through consulting and training programs that create economic impact."
Mexico continues to lead the SBDC expansion in the Americas with 108 SBDC centers throughout the country and more than a 1,200 staff trained through customized training sessions.
For more information on SBDC development abroad, visit the SBDC Global website.
---------------------------------
The International Trade Center at UTSA is the largest and most successful trade assistance organization in Texas. It helps companies become globally competitive through technical trade consulting, customized market research and innovative training programs. The center is a specialty program of the South-West Texas Border SBDC Network. Follow us on Twitter @TexasTrade.
To receive pictures or more information, contact Doug CohenMiller at 210-458-2473.