UTSA Small Business Development Center hosts business leadership training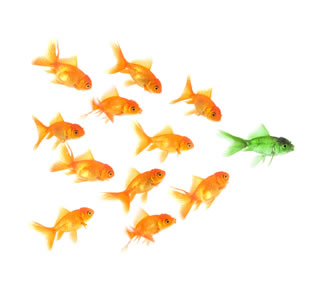 Share this Story
(July 2, 2012) -- The UTSA Small Business Development Center is now accepting applications for the Building Business Excellence program, a unique business leadership program designed to propel established small to mid-size firms to new heights. The two-week program will be weekdays, 7:30 a.m.-1:30 p.m., Sept. 17-28 at the UTSA Downtown Campus. The registration deadline is Aug. 31.
The UTSA Small Business Development Center has joined forces with Holt Development Services Inc., a division of Holt CAT, to train and assist participants in adopting a values-based leadership (VBL) model.
"This is a great opportunity for small and mid-size firms to benefit from the values-based leadership model that Holt CAT has used to grow to a billion-dollar company," said Morrison Woods, director of the UTSA Small Business Development Center.
Owners or co-owners of an established business that has potential for high growth are eligible for the program. Participants must be willing to share financial information that will remain confidential.
"The most important criteria are that the business owner be committed to winning, willing to learn, open to change, and someone who makes and keeps commitments," said Woods.
Building Business Excellence is entering its 10th year as a program of the San Antonio Small Business Development Center. The cost for the program is $2,995 per participant and includes instruction, materials, parking and meals. Because the program is set up for maximum participation, only one company per industry is allowed.
The UTSA Institute for Economic Development is dedicated to creating jobs, growing businesses and fostering economic development. The institute's 12 centers and programs provide professional business advising, technical training, research and strategic planning for entrepreneurs, business owners and community leaders in San Antonio, the Texas-Mexico border area, regionally, nationally and internationally.
For more information, visit the San Antonio Small Business Development Center website or call 210-458-2460.
------------------------------
Participant comments about the spring 2012 program:
"It helped lead me into more effective ways to continue to grow my company."
"I am beginning to better understand that I have not done enough on mentoring my employees to independence; that will need to change."
"I had a fantastic time in this course and feel it is not only life changing for me but for my company."
"I am learning that it is not about what I do or say, but what I ask and how I ask questions that will help me become a leader that people will want to follow."
"Very effective learning experience"
"It exceeded my expectations because I think the program focused on the biggest and most common issues in most small or developing companies."
"Focused on real issues, real life experiences of our own businesses."