UTSA hosts inaugural International Business Conference in Boerne Sept. 7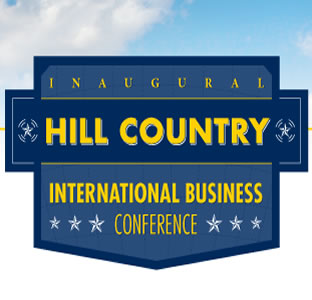 Share this Story
(Aug. 14, 2012) -- The latest international trade trends will be discussed at the inaugural Hill Country International Business Conference. The event, organized by the UTSA International Trade Center, the event is Friday, Sept. 7 at the Boerne Chamber of Commerce.
Boerne Mayor Mike Schultz will kick off the conference. Sessions will include a review of emerging international markets and new free trade agreements, export finance programs and credit tools for exporters, as well as using social media and search tools to create international sales opportunities.
"We are tremendously excited to bring this conference to companies in the Hill Country, and we are deeply honored to have Boerne Mayor Mike Schultz kick off this event. Attendees will receive practical international trade information from experts that will help them identify potential new markets for their products abroad," said Alberto Rodriguez-Baez, senior international business consultant and International Trade Center representative to the Hill Country.
The International Trade Center at UTSA is the largest and most successful trade assistance organization in Texas. It helps companies become globally competitive through technical trade consulting, customized market research and innovative training programs. The center is a specialty program of the South-West Texas Border SBDC Network.
For a complete agenda and list of speakers, visit the Texas Trade website. Learn more at the International Trade Center website or the Boerne Chamber of Commerce website. Follow the event on Twitter #HillCountryIBC. Follow the International Trade Center on Twitter @TexasTrade.