UTSA brings research services to the researcher with six new centers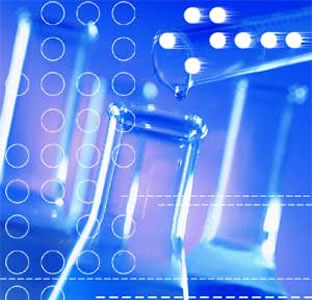 Share this Story
(Aug. 31, 2012) -- The UTSA Office of the Vice President for Research (VPR) announces the establishment of six (6) Research Service Centers (RSCs) to facilitate proposal submission and grant administration. The staffing of the RSCs was a collaborative effort between VPR management and researchers in the service areas. Each RSC will consist of a director who is well versed in pre- and/or post-award procedures and policies.
Each RSC also will include a Senior Research Award Coordinator and several Research Award Administrators (RAAs), who will directly assist researchers with the preparation, submission and post-award administration of awards. The RSCs will be located throughout the university, providing researchers with accessibility and improved communications. Each RSC will provide seamless cradle-to-grave research administration support including:
Grant opportunity identification
Proposal preparation and submission
Award processing and management
Assistance with research integrity and compliance
Assistance with cost-sharing documentation
Completion of progress and final reports
Award close out
The Research Service Centers and their Directors and Senior Research Award Coordinators are:
Jean Cody, director, Downtown Campus RSC, serving the needs of Architecture, Public Policy and Community Services (Institute for Economic Development, P-20 Initiatives, PREP Program, etc.). Angelika Rocha, senior research award coordinator
Kirstin Wilsey, director, College of Engineering RSC. Miriam Huizar, senior research award coordinator
Life Sciences RSC-- position vacant (external search is underway). Claudia Garcia, senior research award coordinator
Michael Findeisen, director, Mathematics and Physical Sciences RSC. Santos (Mimi) Garza, senior research award coordinator
Juliet Ray, director, College of Education and Human Development RSC. Jose (Joe) Castillo, senior research award coordinator
Jennifer Silver, director, College of Liberal and Fine Arts/College of Business/Honors College RSC. Senior research award coordinator (external search is underway)
It is expected that the staff in each RSC will develop strong working relationships with the researchers and staff in their service area and will be given the responsibility and authority to facilitate the work of researchers. Each research service center contains highly competent staff that will work in a collaborative fashion, yet exercising appropriate independent judgment for the oversight of sponsored projects in their service area. The staff of each research service center will collaborate with one another to solve problems and streamline paperwork and approval processes.
An open house will be scheduled in each RSC in the coming months. Notifications will be sent out once these are scheduled. Please take the opportunity to meet the staff of your RSC at these open house events.
The Office of the Vice President for Research will continue to provide updates on the implementation of other research enhancements over the coming weeks and months.
>> View a list of Research contacts.
>> View a list of Research Service Center assignments.