UTSA development offices launch seminar series on Fridays this fall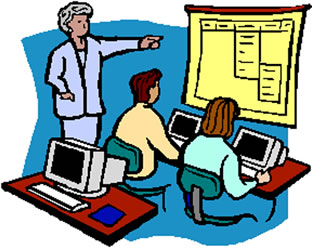 Share this Story
(Sept. 4, 2012) -- As part of the UTSA 2016 strategic plan to expand and diversify funding resources, the Office of Foundation Relations and Office of Corporate Engagement will offer one-hour "Nosh and Learn" information sessions for faculty and staff interested in pursuing foundation or corporate support for their research or outreach projects. Snacks will be provided at the sessions.
The sessions will provide information on identifying funding sources and faculty-staff roles for building relationships with corporations and private foundations, as well as review what projects are suitable for private support. Faculty and staff are encouraged to bring any concepts, executive summaries or abstracts they wish to pursue funding in fiscal year 2013.
To reserve a seat, contact Catherine Olukotun at 210-458-8643. To find out about the latest funding opportunities, visit the UTSA Office of Foundation Relations website.
------------------------------
"Nosh and Learn" sessions
Friday, Sept. 7, 12:30-1:30 p.m. -- North Paseo Building Room 2.106, Main Campus
Topic: Positioning Your Proposal in Today's Foundation and Corporate Giving Environment
Food provided: Frito pies
Friday, Sept. 28, 12:30-1:30 p.m. -- Frio Street Building Room 1.402, Downtown Campus
Topic: Positioning Your Proposal in Today's Foundation and Corporate Giving Environment
Food provided: Fudge brownies
Friday, Oct. 5, 12:30-1:30 p.m. -- North Paseo Building Room 2.106, Main Campus
Topic: San Antonio Area Foundation
Food provided: French vanilla cupcakes
Friday, Nov. 2, 12:30-1:30 p.m. -- North Paseo Building Room 2.106, Main Campus
Topic: Working Together To Supersize Corporate Relationships
Food provided: Frosty root beer floats