UTSA selects Joseph Izbrand '81 to serve as chief communications officer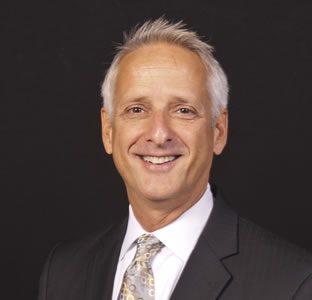 Share this Story
(Sept. 4, 2012) -- The University of Texas at San Antonio (UTSA) has selected Joseph Izbrand '81 , a senior strategist with more than 30 years of experience in communications and journalism, to serve as its chief communications officer. Izbrand, a 1981 graduate of UTSA, also will serve as the university's spokesman. He joins UTSA on Sept. 4.
"Joe Izbrand is passionate about seeing his alma mater become a Tier One research institution," said UTSA President Ricardo Romo. "He is well respected by his peers, and he has demonstrated time and again his ability to develop and implement highly effective communications plans that support an organization's overarching goals. He is an exceptional fit for UTSA, and we are thrilled to welcome him aboard."
For the last two years, Izbrand served as the global corporate communications director of Kinetic Concepts Inc. (KCI), where he developed and executed communication strategies supporting external corporation reputation initiatives. He also developed employee culture communications programs to engage KCI's 8,000 global employees in its business strategy. Additionally, he oversaw communications for major corporate activities including acquisitions and the launch of the company's international shared services center.
Before joining KCI, Izbrand was a senior vice president in the San Antonio office of Fleishman-Hillard International Communications, one of the world's largest strategic communications consulting firms. During his 10 years at the agency, he served as a senior strategist for AT&T's executive leadership in executive positioning, issues management, public relations, media relations and public affairs. He also created measurable integrated marketing public relations programs and grassroots initiatives to boost customer sales of new AT&T products.
Izbrand began his career in 1981 as a news reporter at KTRH NewsRadio in Houston, Texas. He was promoted to managing editor and then news director in 1989, managing a team of 35 reporters, editors and news anchors. During his tenure as news director, KTRH earned six Edward R. Murrow awards for excellence in broadcast journalism.
"As a UTSA alumnus, I can think of nothing quite as exciting as the opportunity to bring my business experience to the institution that helped prepare me for my career success," said Izbrand. "UTSA has a compelling story to tell, and I look forward to further raising awareness of the university's march toward Tier One status."